Trip Overview
Introduction to Bhutan Basic Tour 
Bhutan basic tour takes you to the mysterious land of the Thunder Dragon where you will have the opportunity to get even closer to nature. It is also a short Bhutan trip as you can complete the trip in just 5 days. Bhutan is increasingly emerging as a tourist destination, especially for those who enjoy a holiday with pure natural surroundings, mountainous terrain, rich flora and fauna, and vibrant Buddhist culture. 
Take a tour of some of the popular monasteries and dzongs on foot to nearby vantage points and quench your thirst for tranquil nature and well-preserved Buddhist culture. During Bhutan Basic Tour, visit the National Museum and learn about the unique culture, history, and origins of Bhutan and the Bhutanese people. A visit to ancient temples, dzongs, monasteries, and stupas also helps one to learn about the culture and customs of this kingdom.
Bhutan is growing as a beautiful and peaceful destination for tourists. This country has attracted visitors and tourists from all over the world. Green hills, valleys, clean rivers, settlements, and majestic mountains make the whole environment of Bhutan pleasant and spectacular.
Beautiful countryside with majestic mountains and humble people will add joy and entertainment to your journey. Walking the streets of this plastic-free and peaceful nation, most of the people can be seen dressed in traditional attire.
You may visit: Bhutan Druk Path Trekking – 9 Days
Visit Famous Tiger's Nest Monastery
From hiking to the Tiger's Nest Monastery to the Memorial Chorten Stupa sightseeing will give you a perfect blend of nature and art. The western part of the country is well developed and provides convenient infrastructure and services for all domestic and foreign visitors.
Bhutan Basic Tour, the basic tour of Bhutan will begin with your arrival at the only international airport in the country, located in the Paro Valley. From Paro International Airport you go for a tour of the capital city of Thimphu. From Paro, Thimpu is only a 1-hour 30-minute drive away.
Most of the administrative offices, headquarters, and other important structures of the country are located in this capital. Thimphu is home to the King of Bhutan and has the highest population density compared to other regions of Bhutan. Here you visit the Memorial Chorten, Kuensel Phodrang, the Takin Preserve, the Changlimithang national stadium, Changangkha Lhakhang, and other popular sites.
Visit Punakha
After Thimphu, you visit Punakha which is one of the main highlights of western Bhutan. This famous religious site is a symbol of devotion to saint Lama Drukpa Kuenley and his legacy. The amazing Bhutanese architecture on display at Punakha dzong is one of the must-sees for all visitors.
After visiting Punakha, the return journey to Paro awaits you. In Paro city, you visit the temples of great importance in the religious nation of Bhutan. Visit the beautiful places of Kyichu Lhakhang, Sangachokor, and Paro Rinpung Dzong which are all well connected by road.
The world-famous tiger's nest monastery is built on high mountain rock. And this monastery has undergone extensive maintenance in recent years due to fire damage. Paro International Airport will be your final destination, where it all started.
Bhutan Basic Tour, a 5-day tour package is not so difficult so it is suitable for all age groups. Autumn and spring are the best time to visit Bhutan. But Odyssey Treks arrange tours any time of the year according to your wishes and holiday frame. Get ready to travel to the beautiful and peaceful kingdom of Bhutan with Odyssey Treks. And make your Short Trip to Bhutan an unforgettable moment.
You may also visit: Bhutan Snowman Trek – 27 Days
Trip Itinerary
Why not list the price?
Each client's needs may be different. The price of the trip varies according to the size of your group and the service you want. The cost of the trip is calculated according to the type of service and accommodation chosen by our customers.
Each trip is customized to fit the client's needs and group size, so the price of each organized trip is different. Please let us know the service you want and the size of the group. We create trips to suit your taste and travel budget per your requirements. Hope you find our price calculation reasonable according to your needs and preferences.
Google Review
Guest Review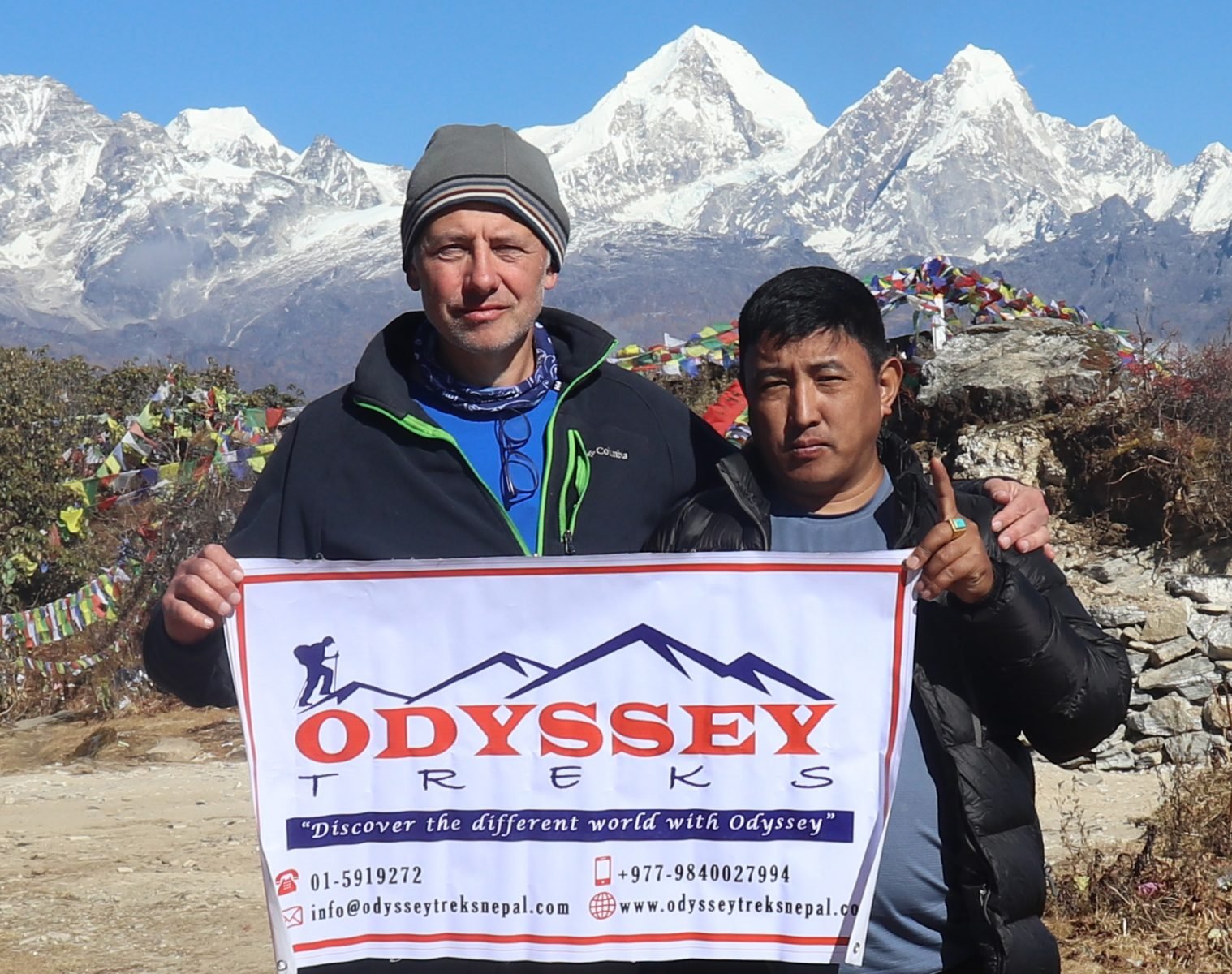 Dom Miller
2022-12-10
Nepal
*****(5 star)
Have just returned from my fourth trip to Nepal and as always Odyssey Treks organized everything superbly. We visited Makalu relatively late in the season and were rewarded with empty trails and amazing weather. Karma was as entertaining, friendly, and informative as ever along with Ang Dawa Sherpa who together made the three weeks perfect.
They also organized a few days to Helambu at short notice as I had some time spare, all done easily and professionally. Thanks for the company both and I will be back again. I cannot recommend Odyssey highly enough as a genuinely friendly, locally based company that provides not only unforgettable experiences but also great service at a very reasonable cost.
Thanks.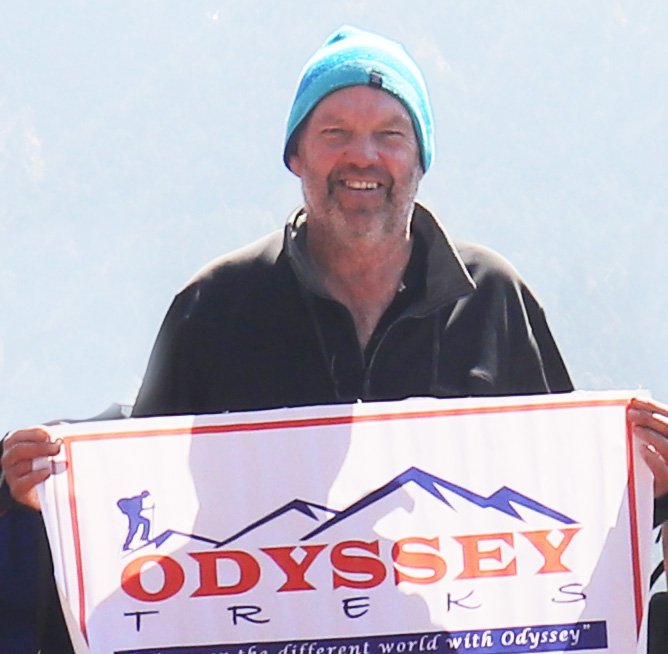 Alex Matthew
Tsum Valley Trek
I have just returned from the trip of a lifetime. Always wanted to visit and see the Himalayas and to have completed the trip with the most excellent hosts really made the trip come alive. Odyssey took care of everything and ensured that we experienced real Nepalese hospitality. We climbed up to 3700 meters, saw Ganesh Himal, experienced true excitement on the trek, ate superbly produced fresh food along the route..and above all met some amazing people. Thanks to Karma, Rinji, and our fantastic porters…without you guys it wouldn't have happened!! All the best. Alex
---
Trip Highlights

Trip Durations 5 Days
Trip Destination Bhutan
Group Size 1-12
Accomodation Hotel
Trip Style Bhutan Tour
Trip Grade Easy
Best Season March-May, Sep-Nov
Trip Start Paro
Trip End Paro