Trip Overview
Introduction to Manaslu Trek in Nepal
Manaslu Trek in Nepal is an adventurous and enjoyable complete trekking package. Manaslu (8156m) is the eighth highest peak in the world. You can also complete this trek by camping or you can also do tea house which is a great way to explore the local lifestyle and culture along the trail. The tea houses available in this area have good service for accommodation and food. Manaslu trek requires a special permit from the Government of Nepal and requires at least two people for this trek.
This cultural, historical, and natural journey is a moderate to strenuous level trekking that takes you to a maximum height of 5160 meters in Larkya La Pass. The entire route is a unique combination of adventure between spectacular views of the snow-capped mountains, rich cultural heritage, and vantage points with unique beauty and rare biodiversity.
Culture and customs of the local people.
The ancient villages and peoples of Namrung, Samagaon, and Samdo are very quaint and cultural. There are many Buddhists in the village of Samagaon where many nuns and monks live, as well as Samdo is a wonderful village in which Tibetan Nepalese live. The people around these villages have joined the British and Indian forces, generally known as the Gurkha army. The Gurung, Rai, and Magar tribes living in these villages are very kind people. They will treat you well in tea houses and always look forward to a warm welcome.
Not only are the natural beauties one of the main highlights of this Manaslu Trek, but the trek also attracts the Tibetan culture. The Manaslu Conservation Area is a sanctuary for various types of birds and animals. Endangered wildlife species such as grey musk deer, blue sheep, Himalayan Thar snow leopard, and red panda have been conserved in the conservation area.
Generally, autumn and spring are the best time for a Manaslu Trek in Nepal. June to August is not considered a good time to trek because of the monsoon; the trail is slippery and muddy. Check out our itinerary which is suitable for trekkers. But if you have any special plans or interests, we can customize the itinerary according to your needs
You May like to visit: Glimpse of Tibet Tour In just 5 days, Cost, Distance, Cultural Heritage
Why not list the price?
Each client's needs may be different. The price of the trip varies according to the size of your group and the service you want. The cost of the trip is calculated according to the type of service and accommodation chosen by our customers.
Each trip is customized to fit the client's needs and group size, so the price of each organized trip is different. Please let us know the service you want and the size of the group. We create trips to suit your taste and travel budget per your requirements. Hope you find our price calculation reasonable according to your needs and preferences.
Google Review
Guest Review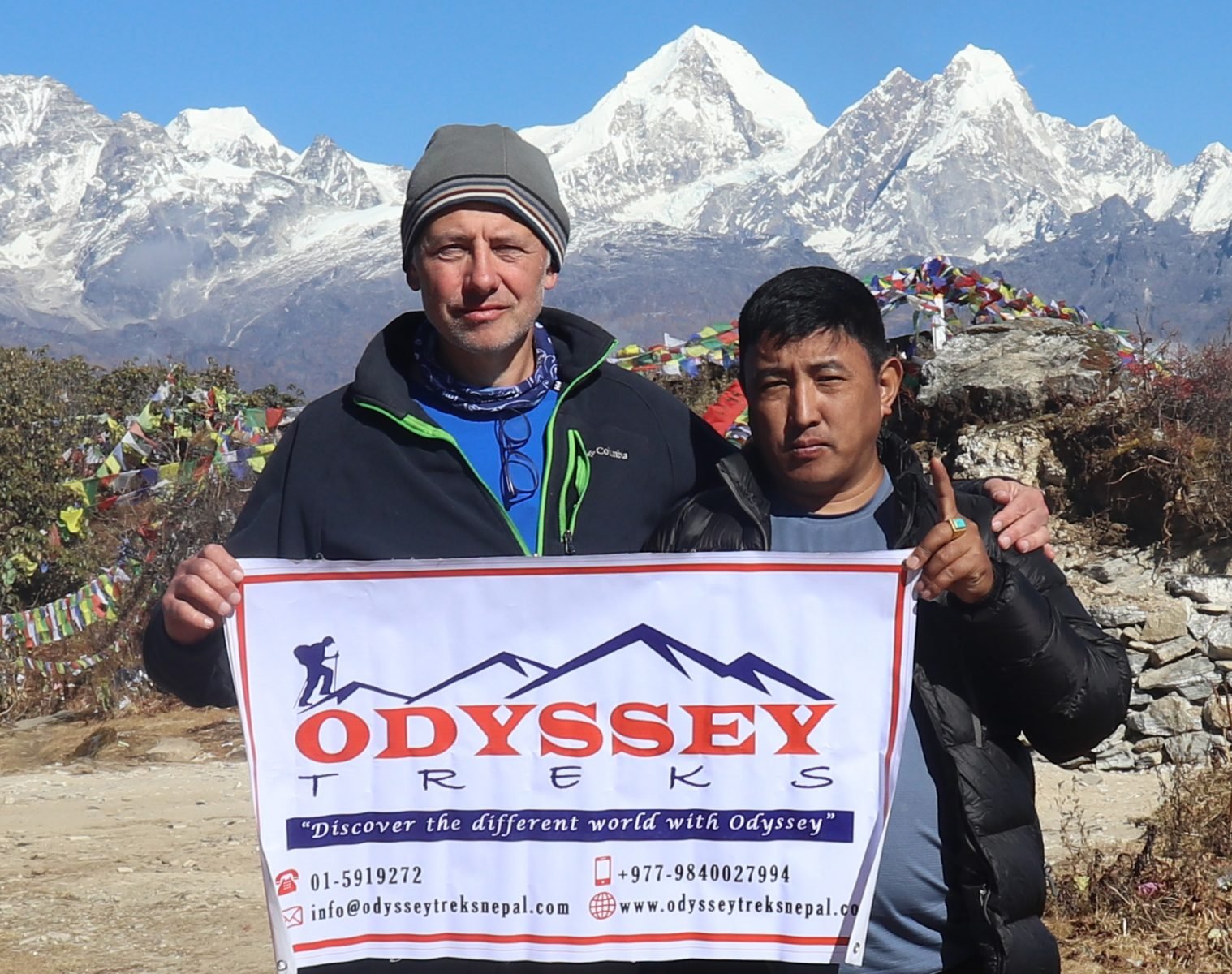 Dom Miller
2022-12-10
Nepal
*****(5 star)
Have just returned from my fourth trip to Nepal and as always Odyssey Treks organized everything superbly. We visited Makalu relatively late in the season and were rewarded with empty trails and amazing weather. Karma was as entertaining, friendly, and informative as ever along with Ang Dawa Sherpa who together made the three weeks perfect.
They also organized a few days to Helambu at short notice as I had some time spare, all done easily and professionally. Thanks for the company both and I will be back again. I cannot recommend Odyssey highly enough as a genuinely friendly, locally based company that provides not only unforgettable experiences but also great service at a very reasonable cost.
Thanks.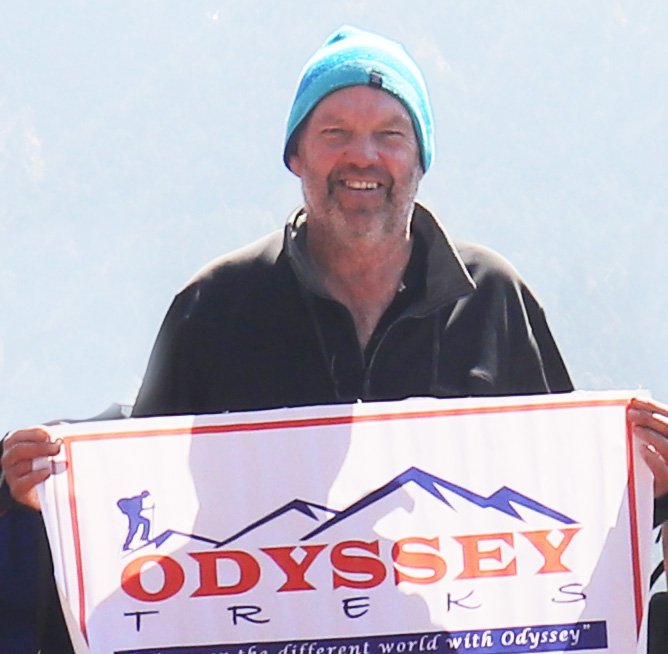 Alex Matthew
Tsum Valley Trek
I have just returned from the trip of a lifetime. Always wanted to visit and see the Himalayas and to have completed the trip with the most excellent hosts really made the trip come alive. Odyssey took care of everything and ensured that we experienced real Nepalese hospitality. We climbed up to 3700 meters, saw Ganesh Himal, experienced true excitement on the trek, ate superbly produced fresh food along the route..and above all met some amazing people. Thanks to Karma, Rinji, and our fantastic porters…without you guys it wouldn't have happened!! All the best. Alex
---
Trip Highlights

Trip Durations 15 Days
Trip Destination Nepal
Group Size 2-20
Accomodation Tea House
Trip Grade Moderate to Strenuous
Best Season Sept–Dec, March–May
Max Altitude 5,160m
Trip Start Kathmandu
Trip End Kathmandu