Trip Overview
Introduction to Trishuli River Rafting
Trishuli river rafting is the most popular river rafting in Nepal. This is also the nearest river rafting from Kathmandu. It is also a fun family adventure package. It is closer and easier to do than rafting on other rivers. This river is an ideal place for travelers who want to experience short and easy rafting near Kathmandu Valley. This river is not very challenging for rafting although there are still some exciting rapids that can take away the breath for a while.
This is a great option for a short adventure trip that offers ample white water excitement, scenic views, and landscapes. This Trishuli River Rafting point is west of Kathmandu and you can easily reach it in just 3 hour's drive. As the Trisuli River is on the way to Chitwan and Pokhara, some tourists take the Trishuli River Rafting before the Chitwan Jungle Safari or Pokhara Tour.
You May like to visit: Glimpse of Tibet Tour In just 5 days, Cost, Distance, Cultural Heritage
Normally this Trishuli River Rafting package is for 3 days but if there is only 1 day time then you can return after completing the rafting on the same day. If you take a day rafting package, depart from Kathmandu in the morning and reach Charaudi in 3 hours. From Charaudi your rafting starts. Some rafting gear such as helmets and life jackets as well as other safety equipment will be provided at the rafting spot.
Enjoy real river rapids
Before you start rafting, the guide will give you a short briefing about some techniques of rafting. After a few practice sessions, you will enjoy real river rapids. After completing the rafting, you will return to Kathmandu. You can only do rafting in your package or combine rafting with other trips.
If you want to make your trip even more exciting by rafting for 2 or 3 days, you have to set the camp. A group of 6-8 people needs for a camping trip. You can easily find other people who are interested in rafting during the season and join the group with them.
Generally, September to early December and March to June is the best time for Trishuli River Rafting in Nepal. However, you can do it at any time of the year according to your vacation. Normal fitness is enough for rafting and no previous experience is required.
You may visit: Best of Nepal Tour in just 10 days, Package, Itinerary, Cost
Trip Itinerary
Why not list the price?
Each client's needs may be different. The price of the trip varies according to the size of your group and the service you want. The cost of the trip is calculated according to the type of service and accommodation chosen by our customers.
Each trip is customized to fit the client's needs and group size, so the price of each organized trip is different. Please let us know the service you want and the size of the group. We create trips to suit your taste and travel budget per your requirements. Hope you find our price calculation reasonable according to your needs and preferences.
Google Review
Guest Review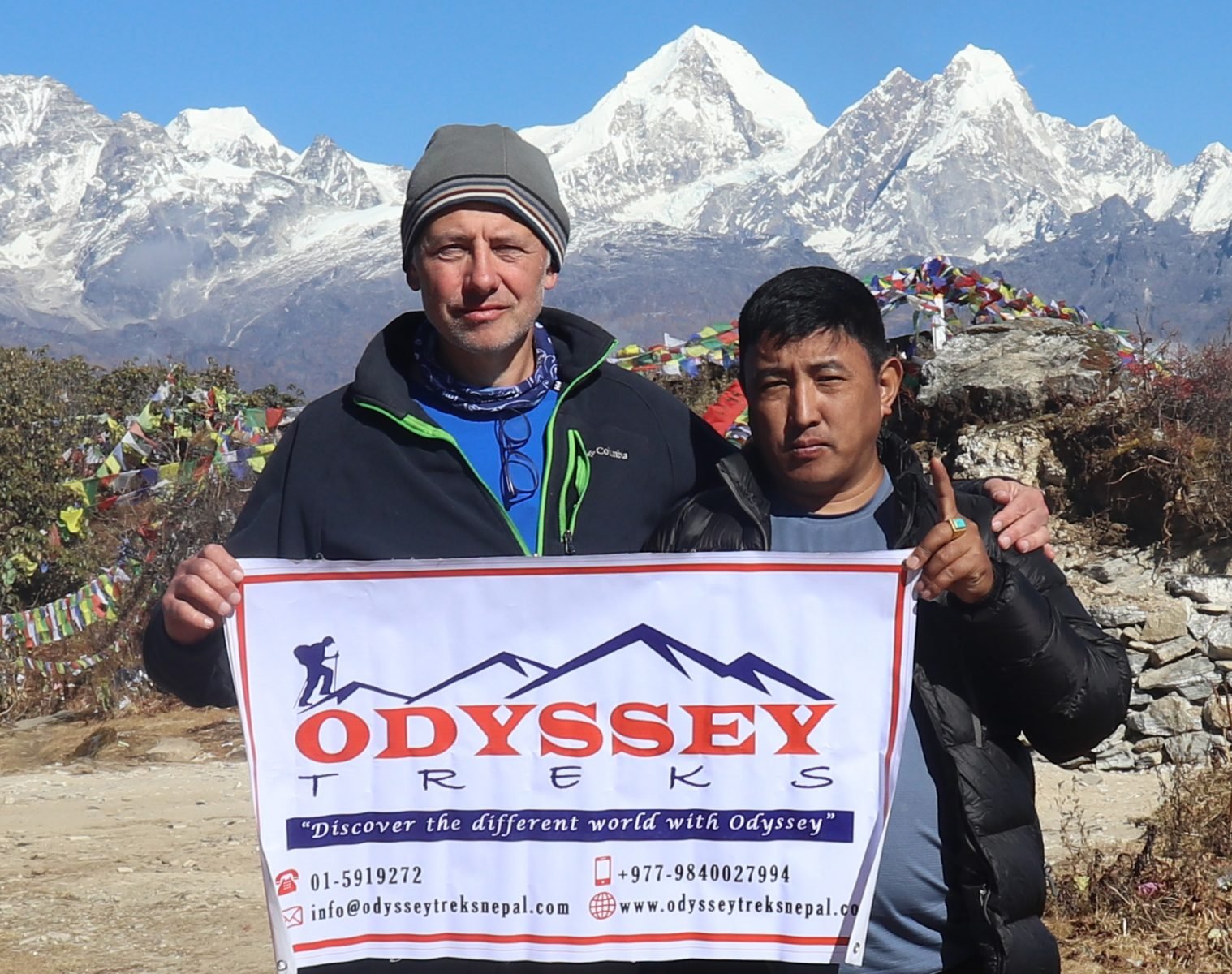 Dom Miller
2022-12-10
Nepal
*****(5 star)
Have just returned from my fourth trip to Nepal and as always Odyssey Treks organized everything superbly. We visited Makalu relatively late in the season and were rewarded with empty trails and amazing weather. Karma was as entertaining, friendly, and informative as ever along with Ang Dawa Sherpa who together made the three weeks perfect.
They also organized a few days to Helambu at short notice as I had some time spare, all done easily and professionally. Thanks for the company both and I will be back again. I cannot recommend Odyssey highly enough as a genuinely friendly, locally based company that provides not only unforgettable experiences but also great service at a very reasonable cost.
Thanks.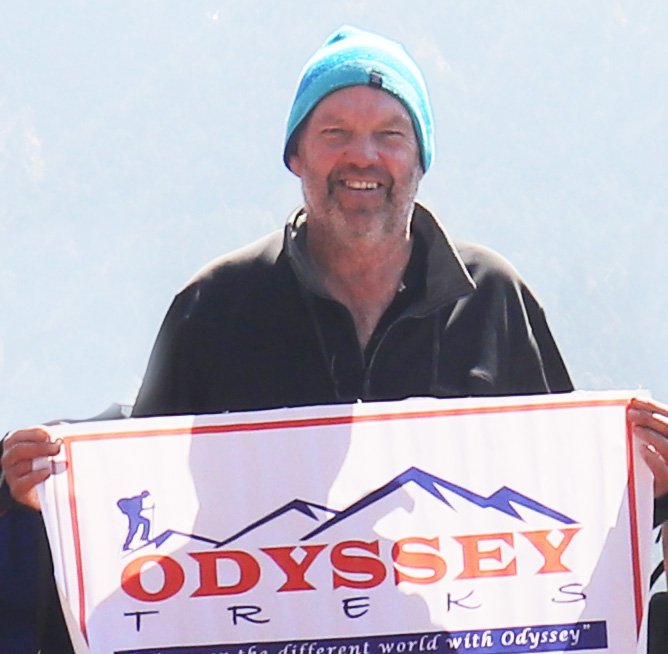 Alex Matthew
Tsum Valley Trek
I have just returned from the trip of a lifetime. Always wanted to visit and see the Himalayas and to have completed the trip with the most excellent hosts really made the trip come alive. Odyssey took care of everything and ensured that we experienced real Nepalese hospitality. We climbed up to 3700 meters, saw Ganesh Himal, experienced true excitement on the trek, ate superbly produced fresh food along the route..and above all met some amazing people. Thanks to Karma, Rinji, and our fantastic porters…without you guys it wouldn't have happened!! All the best. Alex
---
Trip Highlights

Trip Durations 3 Days
Trip Destination Nepal
Group Size 1-20
Accomodation camping
Trip Style River Rafting
Trip Grade Easy
Best Season Sept-Dec, March-June
Trip Start Kathmandu
Trip End Kathmandu