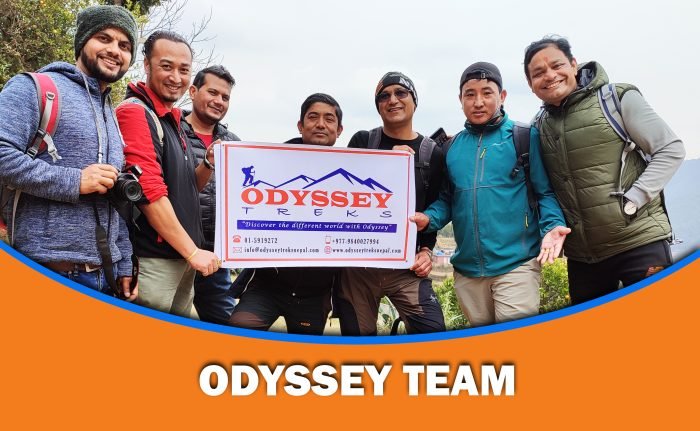 We have come from different regions, cultures, and backgrounds, but have one unifying mission: We want to provide our customers with one of life's most memorable and unforgettable journeys. We believe it's the passion, energy, and expertise of our team that truly sets Odyssey Treks apart and when you join Odyssey Treks you become part of the Odyssey Treks.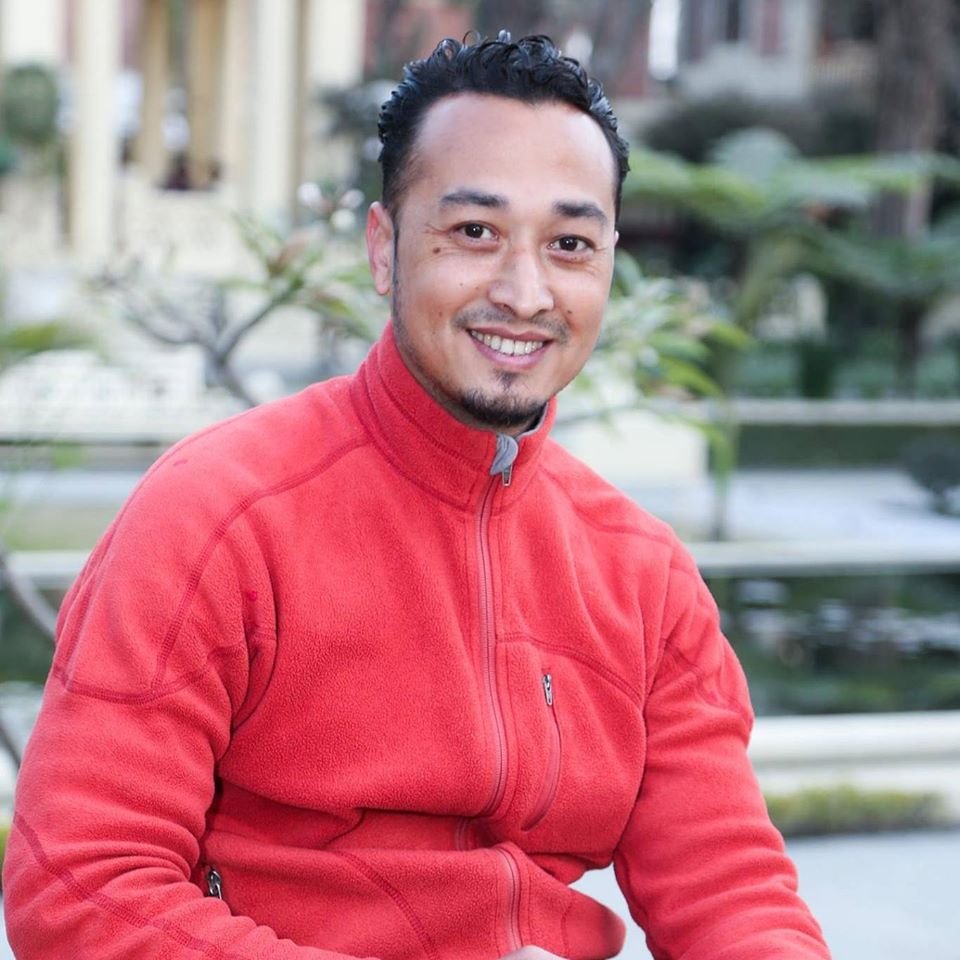 Rojesh Lal Shrestha
President / Founder
Mr. Rojesh Lal Shrestha is the President and Founder of Odyssey Treks. He has been actively involved in the tourism sector for almost 20 years. After completing his Bachelor of Travel and Tourism Management, he worked in the field of tourism and participated in various tourism-related programs and training.
Before setting up the company, he has traveled with many clients in various tourist areas of Nepal and has a good knowledge of how to deal with customers, how to provide quality service, and how to successfully operate a trip. He knows that the most important thing to take the company to a new height is to provide satisfaction to the customer by providing good service and hence he aims to provide maximum quality service to the customer.
Karma Sherpa
Managing Director / Team Leader
Born in Solukhumbu, Mr. Karma Sherpa started his career as a porter 18 years ago, but with his hard work and dedication, he was able to become a trekking guide in a short time. Karma has had a good experience with tourists, from easy trekking to difficult trekking as well as successfully conducting various mountaineering groups. Due to his ability to operate the group in the trekking area, he is the Managing Director of Odyssey Treks today and is leading the company towards a successful direction.
Rajib Kumar Khanal
Founder/ Digital Marketing Manager
Mr. Rajib Kumar Khanal is the founder and Digital Marketing Manager of Odyssey Treks. His mission is to expand the company's brand worldwide through digital marketing and bring in many domestic and foreign tourists. He is responsible for developing, implementing and managing marketing campaigns using various analytics tools that promote a company and its services.
Ganesh Khanal
Sales Manager / Team Leader
Ganesh Khanal, Sales Manager/Team Leader of Odyssey Treks, has been involved in the tourism sector since 1995. With an interest in trekking and travel, Ganesh started his career with trekking groups as an assistant. After working as an assistant for a few years, he gained a lot of experience and started working as a guide. Within a short time of working as a guide, he started working as a team leader to run a large group.
After a long experience as a team leader, he started the company Odyssey Treks with his experienced friends thinking of doing something new and bigger. He has done almost all the trekkings of Nepal leading various tourists and he knows very well what the tourists like so he is involved in the design of each trip himself. Ganesh also plays an important role in maintaining excellent relationships between the company and customers.
Sharmila Shrestha
Account Officer
Mrs. Sharmila Shrestha is an energetic and experienced account officer of Odyssey Treks. She is a valuable member of our team who understands the company's values and vision. Since 2019 she has been a part of the Odyssey Treks family and is enthusiastically working as an Account officer. She is responsible for the overall financial accounting and records of the organization. She has a key role in maintaining the day-to-day financial records of the company.
Bijay Shrestha
- IT Manager
Mr. Bijay Shrestha has a long experience in the field of Information Technology and is currently working with Odyssey Treks as IT Manager. In today's technology era, his role is very important to take the company to a higher level.
Bijay Shrestha is like a behind-the-scenes hero whose work is not physically visible but plays a vital role for the company. As an IT manager, his responsibilities for the company are computer programs, software development, and computer network security.
Gyanendra Karki
Senior Tour Guide
Mr. Gyanendra Karki is a professional senior tour guide. He has been working in this profession for the past 20 years. With long experience, Gyanendra has led many tourist groups to different parts of Nepal. Gyanendra Karki, who has good knowledge of Nepal's history, culture, tradition, and religion, is a lifetime member of the Tour Guide Association of Nepal. Able to handle small to large groups well, he is an important member of Odyssey Treks.
Dami Sherpa
Trekking Leader
Born in the Everest region of Nepal, Dami Sherpa has a long experience in trekking. He started trekking from a young age and has trekked in the major trekking areas of Nepal such as Everest, Annapurna, Langtang, Manaslu, Mustang, etc. Dami Sherpa is an experienced professional licensed trekking guide of this company who has run several trekking groups in the Himalayas of Nepal. He is an energetic trekking leader who has participated in many training organized by the Ministry of Tourism of Nepal.
Ngawanuni Sherpa
Climbing Guide & Trekking Leader
Born in the Solukhumbu district of the Everest region, Ngawanuri Sherpa is our company's experienced professional licensed climbing guide and trekking leader. With more than 15 years of experience in this field, he has successfully climbed many peaks. He has good experience in climbing Mera Peak, Island Peak, Lobuche Peak, Pisang Peak, Tharpu Chuli Peak, Yala Peak, etc. Capable of handling small to large groups well, Ngawanuri Sherpa is also a key person of the company.
Rinji Sherpa
Trekking Guide
Born in Solukhumbu District (Everest Region), Mr. Rinji Sherpa is one of our company's experienced trekking guide. He has more than 15 years of experience working in this field. Having been working as a trekking guide for a long time, he has a good knowledge of trekking routes in all region of Nepal. He is known as a special guide to Odyssey Treks based on his ability to handle small to large groups well.