Trip Overview
Introduction to Nepal Buddhist Tour
Nepal Buddhist Tour is designed for travelers who want to learn about the various aspects of Buddhism in Nepal and learn about the Buddha from beginning to end. The Kathmandu Valley and its surroundings are the centers of Buddhism with many monasteries and gumbas.  Nepal, the land of the Himalayas, has been a safe and sacred place for Buddhism for centuries.
There are many mythological myths in Nepal so Buddhist pilgrimage is also an opportunity to explore spiritual sites, meditation caves, monasteries, and stupas in Nepal. This Nepal Buddhist Tour takes you not only to Lumbini, the birthplace of the Buddha but also to other famous Buddhist sites in Nepal. Nepal Buddhist Tour is important because it is the birthplace of Lord Buddha, the founder of Buddhism, and has more than 506 million followers worldwide.
Buddhism is one of the most influential religions in the world. 7% of the world's population follows this religion, so it is the fifth most popular religion. This package covers famous Buddhist sites all over Nepal. The Nepal Buddhist Tour takes you to Bouddhanath, Swayambhu (Monkey Temple), Namobuddha, Lumbini, Kapan, and Pharping places. These all are sacred places for Buddhist pilgrimage with famous monasteries and gumbas. All these places have high importance of Buddhism and have their historical background that you will know better during the trip.
You may visit: Ultra Light Aircraft in Pokhara City, Phewa Lake, Sarangkot Hill, Mountains
Visit famous Stupas and Monasteries in Nepal
The Bouddhanath Stupa is an important Buddhist site. This stupa is one of the largest Buddhist stupas in the world located in Kathmandu. The stupa is surrounded by, prayer wheels, fluttering prayer flags, and small images of the Buddha.
Kopan Monastery is located on a hill near Bouddhanath where people from all over the world come to study Buddhist philosophy. It is considered to be the best place in Nepal to learn about the basics of Buddhism and meditation. Another ancient and holy shrine in Kathmandu is Swayambhunath, also known as the "Monkey Temple". From Swayambhunath you can get a beautiful view of the Kathmandu Valley.
During Nepal Buddhist Tour you will visit, another famous religious site near Kathmandu Namobuddha. In Namobuddha a beautiful Thrangu Tashi Yangtse monastery is located on a green hill. This hill offers you 360-degree views of the valley below. In this beautiful and peaceful monastery, people usually like to do meditation and yoga activities.
Lumbini, the birthplace of the Buddha, is one of the most famous and important places for Buddhists around the world. In Lumbini, you can learn a lot about the Buddha. Here you visit gardens and various artistic monasteries built by different countries as well as the Maya Devi temple and the sacred pond.
You may like to visit: Island Peak Climbing in Nepal, 13 Days, Itinerary, Cost, Distance
Trip Highlights
Nepal Buddhist Tour in Just 9 days, Cost, Package, Kathmandu
Why not list the price?
Each client's needs may be different. The price of the trip varies according to the size of your group and the service you want. The cost of the trip is calculated according to the type of service and accommodation chosen by our customers.
Each trip is customized to fit the client's needs and group size, so the price of each organized trip is different. Please let us know the service you want and the size of the group. We create trips to suit your taste and travel budget per your requirements. Hope you find our price calculation reasonable according to your needs and preferences.
Google Review
Guest Review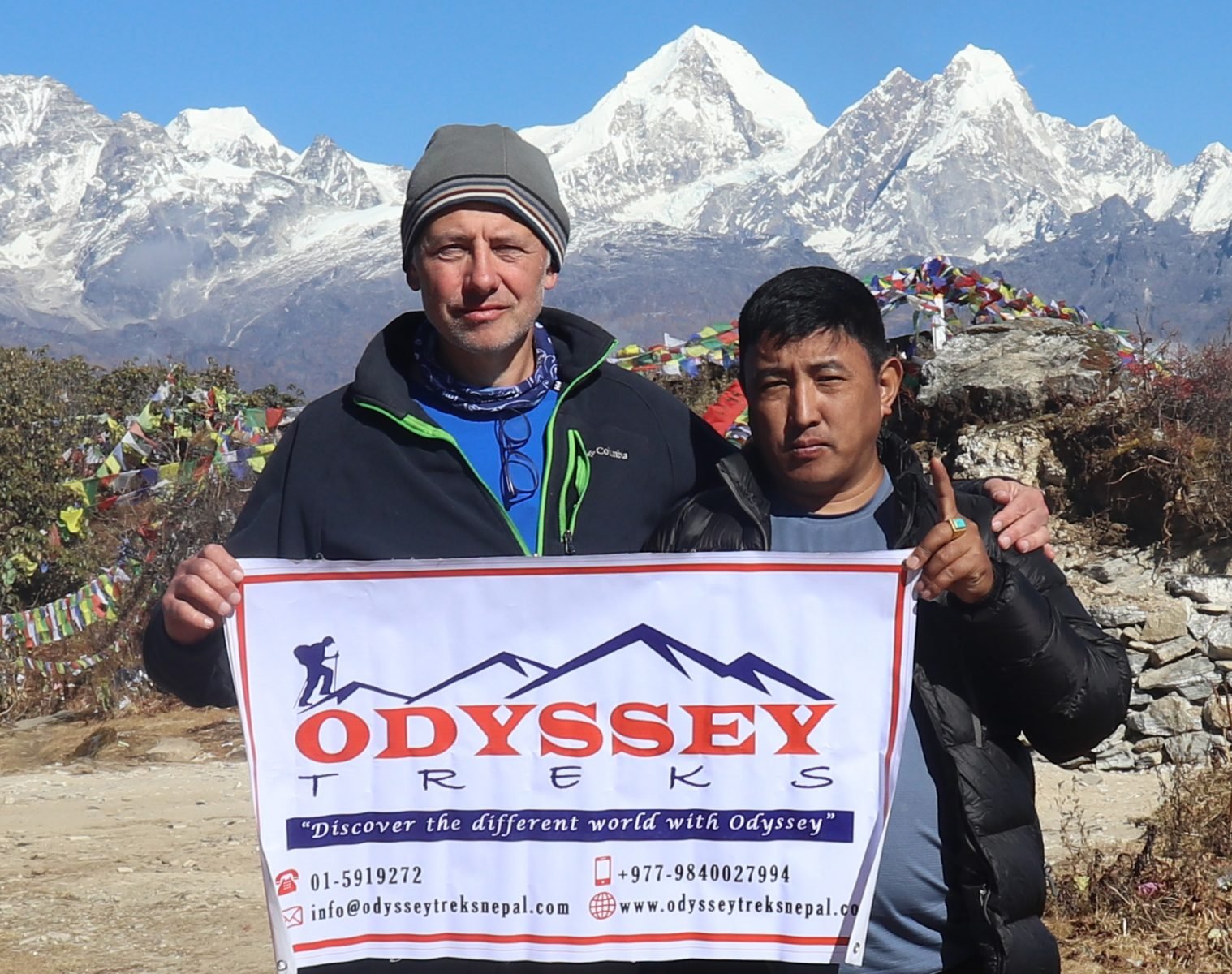 Dom Miller
2022-12-10
Nepal
*****(5 star)
Have just returned from my fourth trip to Nepal and as always Odyssey Treks organized everything superbly. We visited Makalu relatively late in the season and were rewarded with empty trails and amazing weather. Karma was as entertaining, friendly, and informative as ever along with Ang Dawa Sherpa who together made the three weeks perfect.
They also organized a few days to Helambu at short notice as I had some time spare, all done easily and professionally. Thanks for the company both and I will be back again. I cannot recommend Odyssey highly enough as a genuinely friendly, locally based company that provides not only unforgettable experiences but also great service at a very reasonable cost.
Thanks.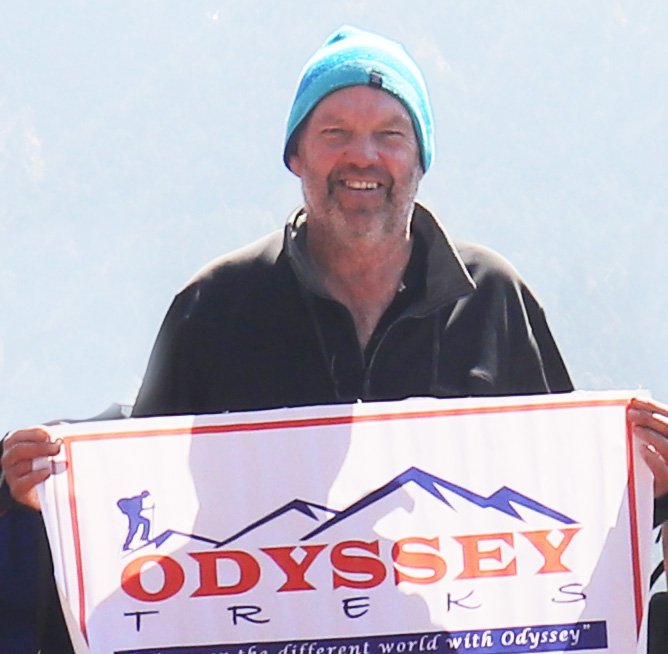 Alex Matthew
Tsum Valley Trek
I have just returned from the trip of a lifetime. Always wanted to visit and see the Himalayas and to have completed the trip with the most excellent hosts really made the trip come alive. Odyssey took care of everything and ensured that we experienced real Nepalese hospitality. We climbed up to 3700 meters, saw Ganesh Himal, experienced true excitement on the trek, ate superbly produced fresh food along the route..and above all met some amazing people. Thanks to Karma, Rinji, and our fantastic porters…without you guys it wouldn't have happened!! All the best. Alex
---
Trip Highlights

Trip Durations 9 Days
Trip Destination Nepal
Group Size 1-20
Accomodation Star hotel
Trip Style Nepal Tour
Trip Grade Easy
Best Season Sept–Dec, March–May
Max Altitude 2,195m
Trip Start Kathmandu
Trip End Kathmandu