Trip Overview
Introduction to Mardi Himal Trek
If you are looking for a beautiful short Mardi Himal Trek in the magnificent Annapurna area then the amazing Mardi Himalayan trek is a must for you. This beautiful and adventurous new trekking trip is becoming very popular among tourists nowadays. The Mardi Himal trek, located east of Annapurna Base Camp, is a wonderful and unforgettable adventure.
You walk through beautiful forests, cross fast flowing Himalayan rivers, and continue through ethnic Rai and Limbu villages. The village of Rai and Limbu gives insight into the diverse cultures and customs of the ethnic people living in the mountains. Likewise, the natural Himalayan essence surrounds you and the Vista of Annapurna Massif decorates your sightline at every step. It is truly a beautiful trekking trip to take you to some of the wild and breathtaking Himalayan scenery.
Coincidentally, the Annapurna area is one of Nepal's most naturally rich regions. Because of this, it also offers an opportunity to meet the area's vibrant life. The view of the velvet green grasslands and the lush terrace farm is truly spectacular as you trek. In addition, the view of the Annapurna Mountains, like the Dhaulagiri and the Machhapuchhre also adds much interest.
You may like to visit: Island Peak Climbing in Nepal, 13 Days, Itinerary, Cost, Distance
Perfect blend of natural beauty
Mardi Himal Trek is a medium trekking trip. You don't need any prior trekking experience to do this. However, preparing your body for a trekking trip definitely helps. Mardi Himal Trek is a perfect blend of natural beauty, Himalayan majesty, and a complete smooth trekking trip. You certainly don't want to miss this adventure!
After the trek, you are free to either stay a few days to discover the beauty of Pokhara city (Nepal's most beautiful city) or can return to Kathmandu the next day. It has just opened as a lodge trek so you don't have any problems with your food and lodge but you have to live and eat according to them. If you are expecting a fancy lodge and food, you better choose other parts of the Annapurna trek as it is a bit difficult to find one here.
Mardi Himal is the least visited trekking trail that is ideal for those who want to avoid the crowds on the trekking trail. Since it is a relatively easy trek, trekkers with no experience can do this trip.
You may visit: Mera & Island Peak Climbing in 19 days, Cost, Itinerary, Climbing Distance
Why not list the price?
Each client's needs may be different. The price of the trip varies according to the size of your group and the service you want. The cost of the trip is calculated according to the type of service and accommodation chosen by our customers.
Each trip is customized to fit the client's needs and group size, so the price of each organized trip is different. Please let us know the service you want and the size of the group. We create trips to suit your taste and travel budget per your requirements. Hope you find our price calculation reasonable according to your needs and preferences.
Google Review
Guest Review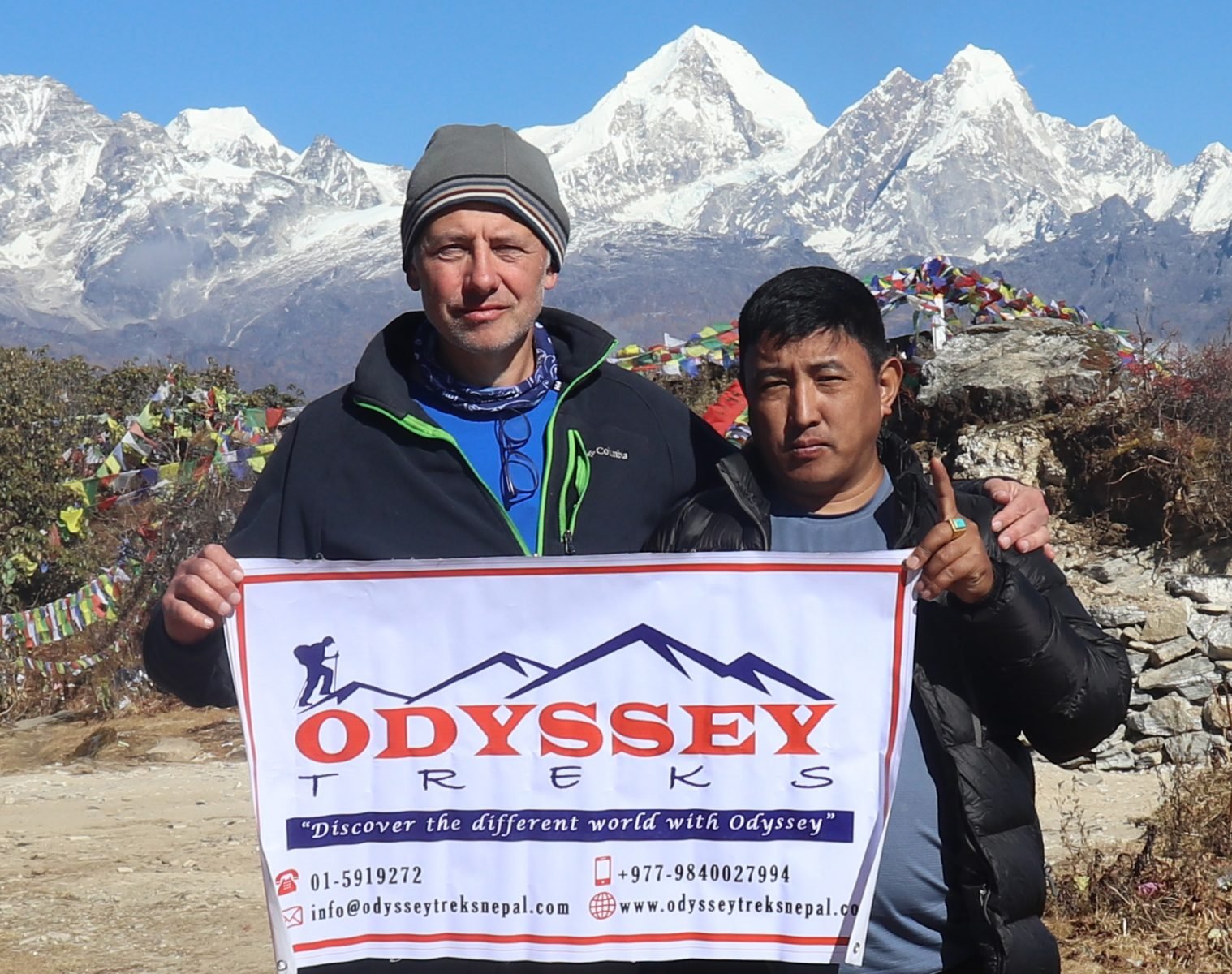 Dom Miller
2022-12-10
Nepal
*****(5 star)
Have just returned from my fourth trip to Nepal and as always Odyssey Treks organized everything superbly. We visited Makalu relatively late in the season and were rewarded with empty trails and amazing weather. Karma was as entertaining, friendly, and informative as ever along with Ang Dawa Sherpa who together made the three weeks perfect.
They also organized a few days to Helambu at short notice as I had some time spare, all done easily and professionally. Thanks for the company both and I will be back again. I cannot recommend Odyssey highly enough as a genuinely friendly, locally based company that provides not only unforgettable experiences but also great service at a very reasonable cost.
Thanks.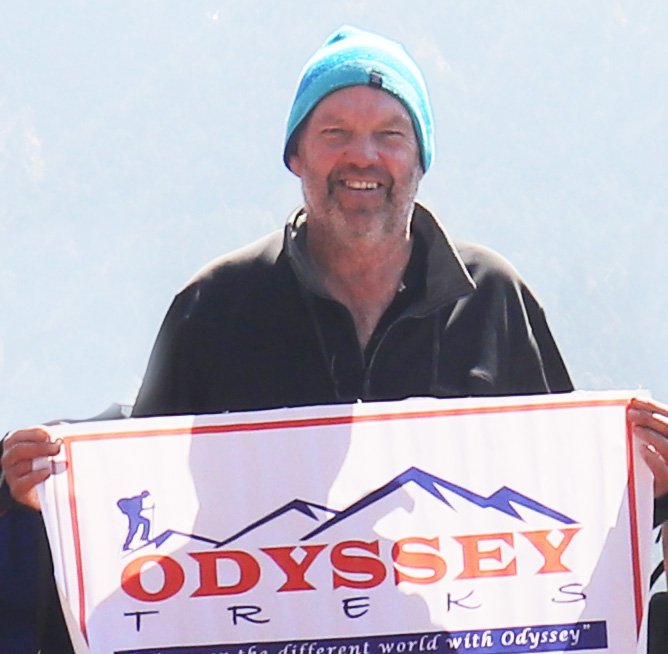 Alex Matthew
Tsum Valley Trek
I have just returned from the trip of a lifetime. Always wanted to visit and see the Himalayas and to have completed the trip with the most excellent hosts really made the trip come alive. Odyssey took care of everything and ensured that we experienced real Nepalese hospitality. We climbed up to 3700 meters, saw Ganesh Himal, experienced true excitement on the trek, ate superbly produced fresh food along the route..and above all met some amazing people. Thanks to Karma, Rinji, and our fantastic porters…without you guys it wouldn't have happened!! All the best. Alex
---
Trip Highlights

Trip Durations 10 Days
Trip Destination Nepal
Group Size 1-20
Accomodation Tea House
Trip Grade Moderate to Strenuous
Best Season Sept–Dec, March–May
Max Altitude 4,450m
Trip Start Kathmandu
Trip End Kathmandu