Trip Overview
Introduction to Koshi Tappu Wildlife
Koshi Tappu Wildlife Safari is the third popular wildlife safari trip to experience the amazing Nepal Wildlife Safari. It is located 347 kilometers east of Kathmandu. Located in the eastern part of Nepal, Koshi Tappu Wildlife Safari offers spectacular views of the natural wilderness. This is located along the Sapta-Koshi River and covers a total area of ​​175 square kilometers.
This Koshi Tappu Wildlife reserve is a wetland of international importance which was declared a Ramsar site in 1987. This reserve is also a paradise for bird watchers. With more than 440 species of birds, this reserve attracts a large number of migratory birds. It is also home to 31 species of mammals and more than 200 species of fish. There are 514 species of plants and vegetation including sugarcane, kapok, reed, and eelgrass.
Observe many wild animals
It is the main habitat of the Arna (wild water buffalo). Apart from Arna here, you can also observe wild animals like wild water buffalo, crocodile, wild elephant, snake species, bull antelope, hog deer, wild pig, golden jackal, etc. From here you can see the world's fifth highest mountain Mt. 8463m on a clear day.
You may visit: Dhulikhel Trek in just 4 days, Itinerary, Cost, Package, Trek in Nepal
It is also an exciting alternative destination for visitors who have already visited the Royal Chitwan National Park and Bardia National Park. Providing ample opportunities for nature trekking, Koshi Tappu is a paradise for those who love to explore grasslands, rivers, and woodlands on foot.
A visit to the surroundings provides a unique exploration of the land and water ecosystem. You can get a glimpse of Gangetic dolphins, sunbathing crocodiles, gorillas, etc. by a boat ride on the Saptakoshi River. Fishing games are also arranged if guests want.
Koshi Tappu is famous not only for wildlife safaris but also for picnic spots among the locals. The Koshi Tappu Wildlife Reserve trip starts with a flight from Kathmandu to Biratnagar (35 minutes), or a drive (8 hours). This package offers nature walks for those who love to walk. After completing the day wildlife safari program, you can also enjoy camping, barbecue, and cultural programs in the resorts at night.
Below is the itinerary of this trip but if this itinerary does not suit you, we arrange a customized service for the Koshi Tappu Wildlife Safari according to the wishes of the travelers and the schedule of the holiday.
You may like to visit: Namobuddha Trek in just 2 days, Itinerary, Trek in Nepal, Package, Cost
Trip Itinerary
Why not list the price?
Each client's needs may be different. The price of the trip varies according to the size of your group and the service you want. The cost of the trip is calculated according to the type of service and accommodation chosen by our customers.
Each trip is customized to fit the client's needs and group size, so the price of each organized trip is different. Please let us know the service you want and the size of the group. We create trips to suit your taste and travel budget per your requirements. Hope you find our price calculation reasonable according to your needs and preferences.
Google Review
Guest Review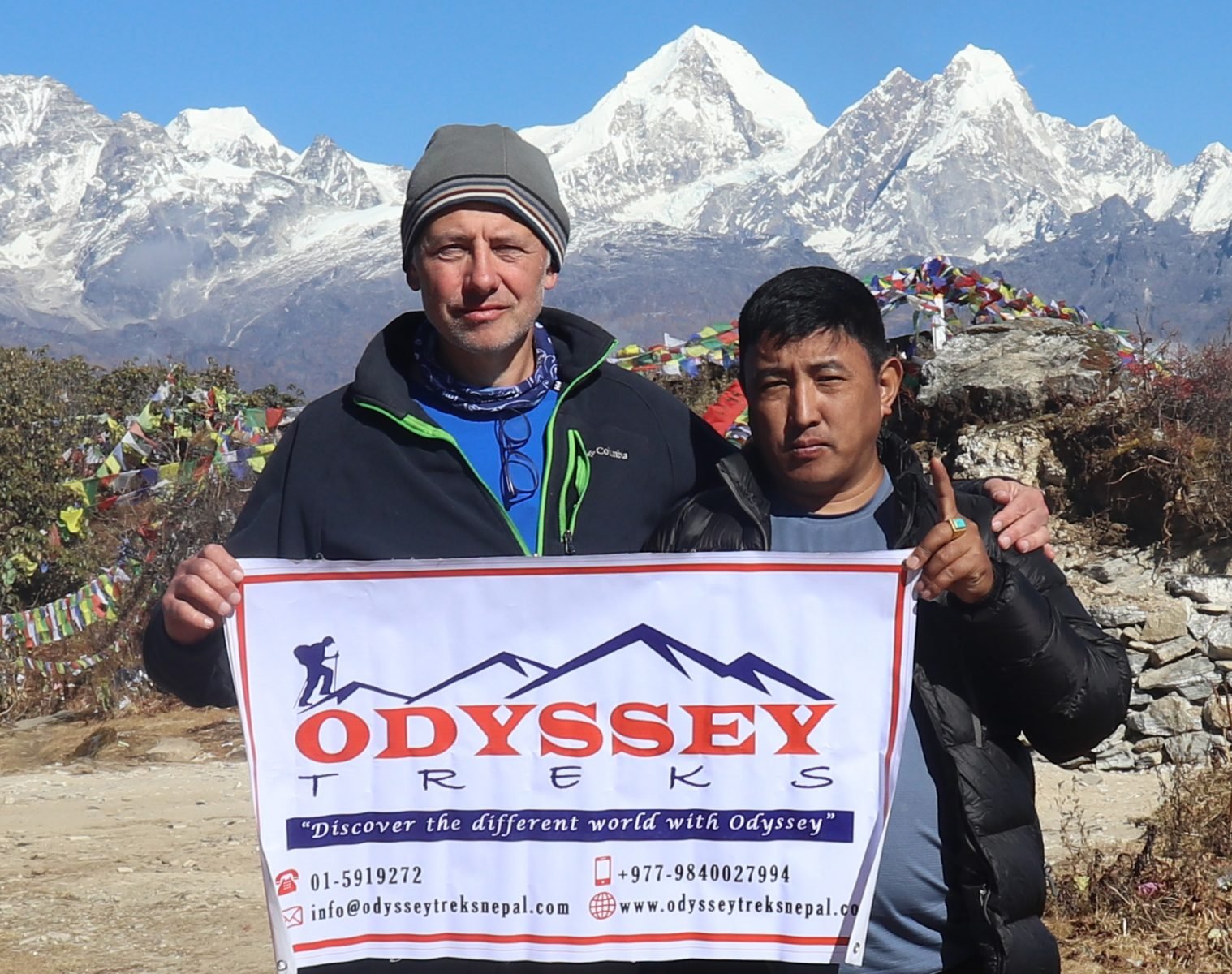 Dom Miller
2022-12-10
Nepal
*****(5 star)
Have just returned from my fourth trip to Nepal and as always Odyssey Treks organized everything superbly. We visited Makalu relatively late in the season and were rewarded with empty trails and amazing weather. Karma was as entertaining, friendly, and informative as ever along with Ang Dawa Sherpa who together made the three weeks perfect.
They also organized a few days to Helambu at short notice as I had some time spare, all done easily and professionally. Thanks for the company both and I will be back again. I cannot recommend Odyssey highly enough as a genuinely friendly, locally based company that provides not only unforgettable experiences but also great service at a very reasonable cost.
Thanks.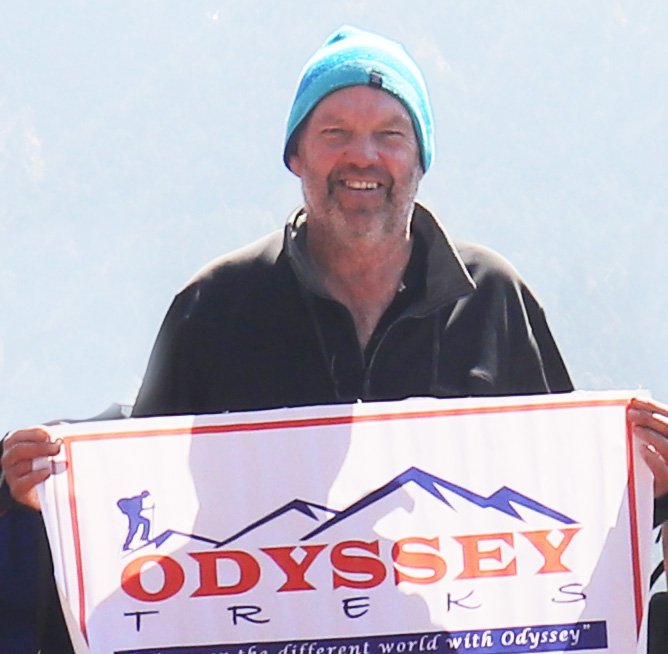 Alex Matthew
Tsum Valley Trek
I have just returned from the trip of a lifetime. Always wanted to visit and see the Himalayas and to have completed the trip with the most excellent hosts really made the trip come alive. Odyssey took care of everything and ensured that we experienced real Nepalese hospitality. We climbed up to 3700 meters, saw Ganesh Himal, experienced true excitement on the trek, ate superbly produced fresh food along the route..and above all met some amazing people. Thanks to Karma, Rinji, and our fantastic porters…without you guys it wouldn't have happened!! All the best. Alex
---
Trip Highlights

Trip Durations 4 Days
Trip Destination Nepal
Group Size 1-20
Accomodation Resort
Trip Style Jungle Safari in Nepal
Trip Grade Easy
Best Season Sept – Dec, March – May
Max Altitude 81m
Trip Start Kathmandu
Trip End Kathmandu