Trip Overview
Introduction to Ultra Light Aircraft in Nepal
Ultra-Light Aircraft in Nepal is one of the most popular air adventure activities. On the Ultra-Light Aircraft, you can fly from low land to the majestic snow-capped White Himalayas. Since this activity is done in Pokhara, it can be included in the itinerary of visiting Pokhara.
Nepal is a landlocked country with large mountains to the north. This country is a famous destination for tourism activities. Nepal is rich in culture, religion, ethnic groups, languages, temples, and monasteries. Nepal is a world-famous destination mainly for trekking where not only trekking but also water and air adventure activities can be done.
Fly in the open skies of Nepal
It is a great option for spectacular views of Pokhara city, lake, hills, and villages from the sky. For those who want to fly like birds and see the magnificent view from the sky, this trip is worth it. The duration of the Ultra-Light Aircraft flight depends on your interest.
Visit: Bhutan Panorama Tour in just 8 Days, Cultural tour
The shortest flight time is 15 minutes and during this period you can see a beautiful view of Pokhara city, Phewa Lake, Sarangkot hill, Buddha Gumba, and the entire Annapurna range. You can fly for 30 minutes and reach a little higher and farther. You will fly to Lamachaur, in the northern part of the valley and also close to Fishtail mountain.
The 60-minute Ultra-Light Aircraft flight will take you even higher and farther, and you will have the opportunity to see the magnificent view of the entire Pokhara Valley, including Annapurna I, and Annapurna II, Fishtail, Dhaulagiri, and Manaslu Mountains.
The longest flight time of 90 minutes is also available. This flight takes you from the Pokhara Valley to the heart of the mountain. If you are planning to visit Nepal, don't miss the opportunity to make your trip unforgettable by flying in the open sky of this Himalayan country (Ultra-Light Aircraft).
You can also visit: Bhutan Basic Tour in just 5 days, Bhutan Tour from Kathmandu, Bhutan basic tour itinerary
Trip Highlights
Ultra Light Aircraft in Pokhara city, Phewa Lake, Sarangkot Hill, MountainsOnly Pokhara offers ultralight flights in Nepal. The proximity of the mountains and scenic lakes is the main reason for choosing Pokhara valley for ultra-light aircraft. Professional ultralight flights began in Pokhara in 1997 AD, making them the first in South Asia.
Why not list the price?
Each client's needs may be different. The price of the trip varies according to the size of your group and the service you want. The cost of the trip is calculated according to the type of service and accommodation chosen by our customers.
Each trip is customized to fit the client's needs and group size, so the price of each organized trip is different. Please let us know the service you want and the size of the group. We create trips to suit your taste and travel budget per your requirements. Hope you find our price calculation reasonable according to your needs and preferences.
Google Review
Guest Review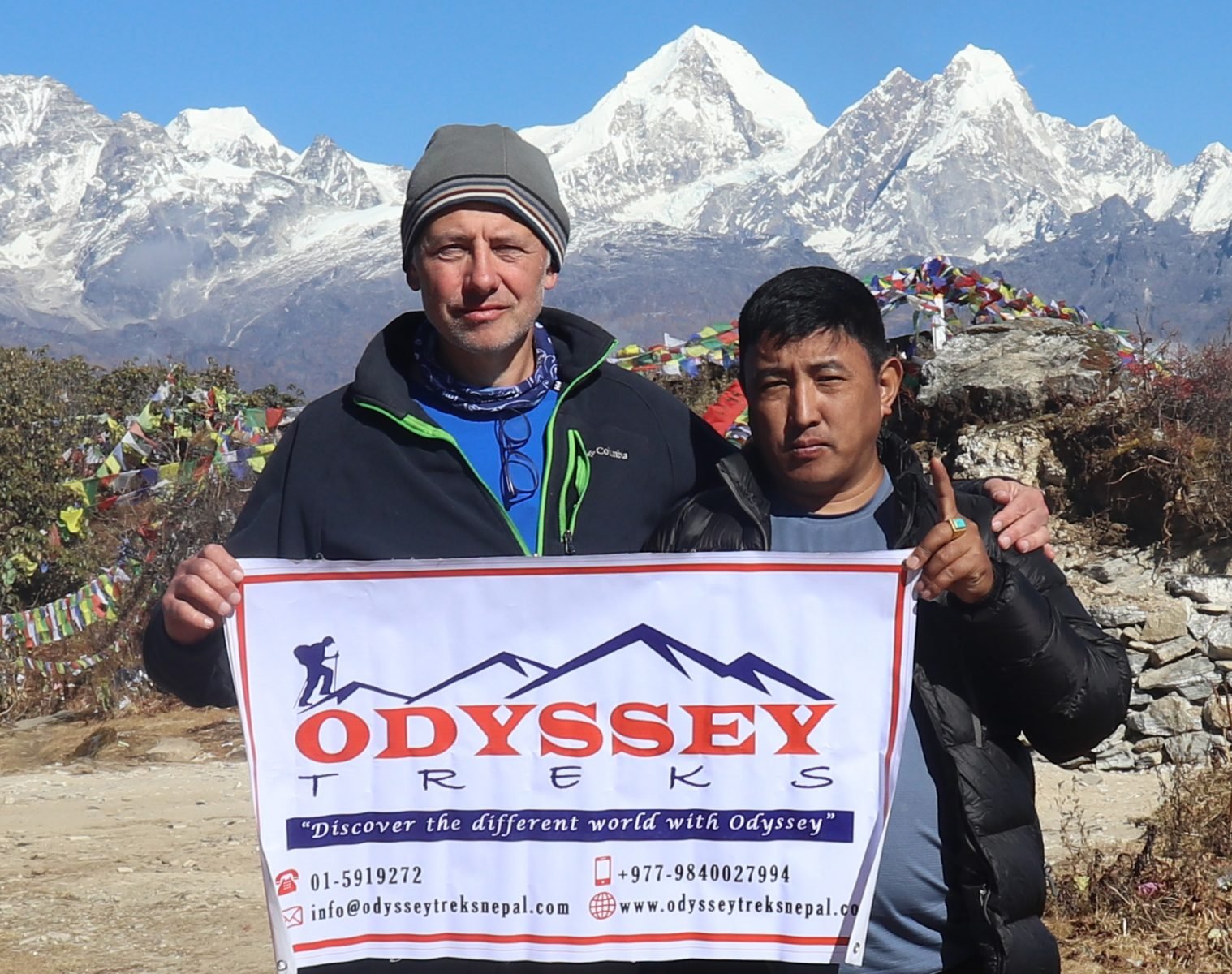 Dom Miller
2022-12-10
Nepal
*****(5 star)
Have just returned from my fourth trip to Nepal and as always Odyssey Treks organized everything superbly. We visited Makalu relatively late in the season and were rewarded with empty trails and amazing weather. Karma was as entertaining, friendly, and informative as ever along with Ang Dawa Sherpa who together made the three weeks perfect.
They also organized a few days to Helambu at short notice as I had some time spare, all done easily and professionally. Thanks for the company both and I will be back again. I cannot recommend Odyssey highly enough as a genuinely friendly, locally based company that provides not only unforgettable experiences but also great service at a very reasonable cost.
Thanks.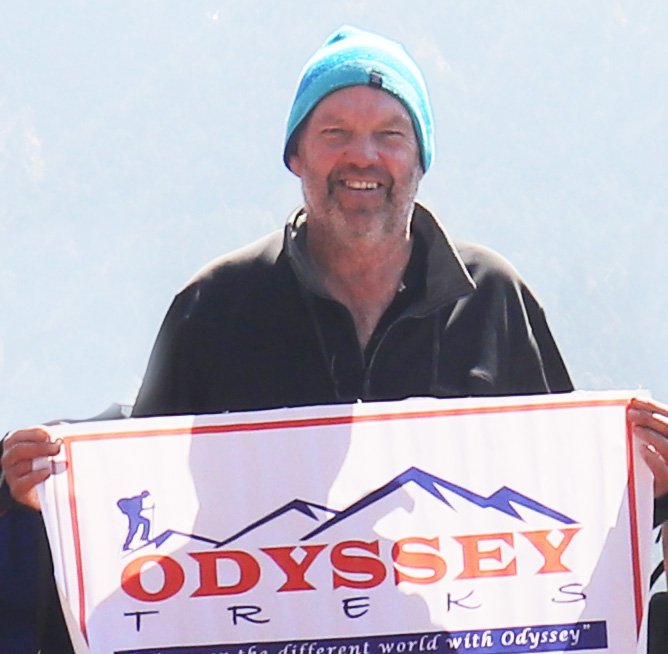 Alex Matthew
Tsum Valley Trek
I have just returned from the trip of a lifetime. Always wanted to visit and see the Himalayas and to have completed the trip with the most excellent hosts really made the trip come alive. Odyssey took care of everything and ensured that we experienced real Nepalese hospitality. We climbed up to 3700 meters, saw Ganesh Himal, experienced true excitement on the trek, ate superbly produced fresh food along the route..and above all met some amazing people. Thanks to Karma, Rinji, and our fantastic porters…without you guys it wouldn't have happened!! All the best. Alex
---
Trip Highlights

Trip Destination Nepal
Trip Style Extra Activities