Trip Overview
Introduction to Bhutan Special Tour
Bhutan special tour package is a good option to explore Bhutan. Bhutan is a beautiful and peaceful little Himalayan kingdom full of superstitions and myths. The land of the Thunder Dragon, which has a long history, is also rich in culture. Bhutan is also respectfully known as 'The Land of Happiness' because a recent survey concludes that the people of Bhutan are happy.
The ritual and culture are the most important aspect for the people of this country. This Buddhist-majority country is full of beautiful and magnificent monasteries and dzongs.
In this 8-day Bhutan special tour, you will discover ancient monasteries, temples, unique architecture, ancient settlements, fascinating high mountain valleys, rivers, Himalaya landscapes, snow-capped mountains, etc. In this Bhutan Special Tour package, you will visit all the important places in Bhutan one by one.
Start Bhutan Specail Tour
After landing at Paro International Airport, you reach Thimphu, the capital of Bhutan, in 1 hour and 30 minutes. Here, when you see the first glimpse of the monks in traditional dress, you will surely begin to appreciate the local customs.
Most of the administrative offices, headquarters, and other important structures of the country are located in this capital. Thimphu is home to the King of Bhutan and has the highest population density compared to other regions of Bhutan.
Here you visit the Memorial Chorten, Kuensel Phodrang, the Takin Preserve, the Changlimithang national stadium, Changangkha Lhakhang, and other popular sites. During your, Bhutan Special Tour visit the 169-foot-tall bronze statue of Buddha Dordenma in Kuenselphodrang Nature Park, one of the largest sitting Buddha statues in the world. It is at the top of the hill from where you will see wide views of the valley and surrounding mountains.
You may visit: Bhutan Panorama Tour – 8 Days
Visit Punakha – The old capital of Bhutan
After Thimphu, you visit Punakha, the old capital of Bhutan until 1955. It is a popular tourist destination that offers you amazing 360-degree views of the Himalayas. Visit Punakha Dzong, one of Bhutan's most beautiful sites on the fork of two rivers, an amazing example of Bhutanese architecture.
Another place in Punakha is the 160-meter Pho Chhu Suspension Bridge, known as Bhutan's longest suspension bridge. This Suspension Bridge offers you breathtaking views of the Punakha Dzong and Pho Chhu valleys. Another perfect example of Bhutanese art is the Khamsum Yuley Temple. This magnificent temple was built by the Queen Mother of the 5th King to bring peace to this world.
Visit Bumthang – Center of Buddhism
After Punakha, you reach Bumthang which is considered to be the center of Buddhism. It is believed that Guru Rinpoche came here in 746 AD and built more than 40 temples in the valley. Gangtey Monastery is a 17th-century monastery located in the village of Garten, sits on a hill, overlooking the entire valley. Bhutan's famous Taktsang Monastery is located in Paro, which you can reach in a three-hour walk, one of the most photographed monasteries in Bhutan.
This magnificent monastery is built on a cliff's edge which is 10,000 feet above sea level. Autumn and spring are the best time for Bhutan Special Tour. But we arrange tours any time of the year according to your wishes and holiday frame. Get ready to travel to the beautiful and peaceful kingdom of Bhutan with Odyssey Treks. Make your Bhutan Special trip an unforgettable moment for a lifetime.
You may like to visit: Bhutan Snowman Trek in 27 Days, Cost, Distance, Itinerary, Solo, Maps
Trip Highlights
Best Bhutan Special Tour Packages, Cost, Distance, Itinerary
Why not list the price?
Each client's needs may be different. The price of the trip varies according to the size of your group and the service you want. The cost of the trip is calculated according to the type of service and accommodation chosen by our customers.
Each trip is customized to fit the client's needs and group size, so the price of each organized trip is different. Please let us know the service you want and the size of the group. We create trips to suit your taste and travel budget per your requirements. Hope you find our price calculation reasonable according to your needs and preferences.
Google Review
Guest Review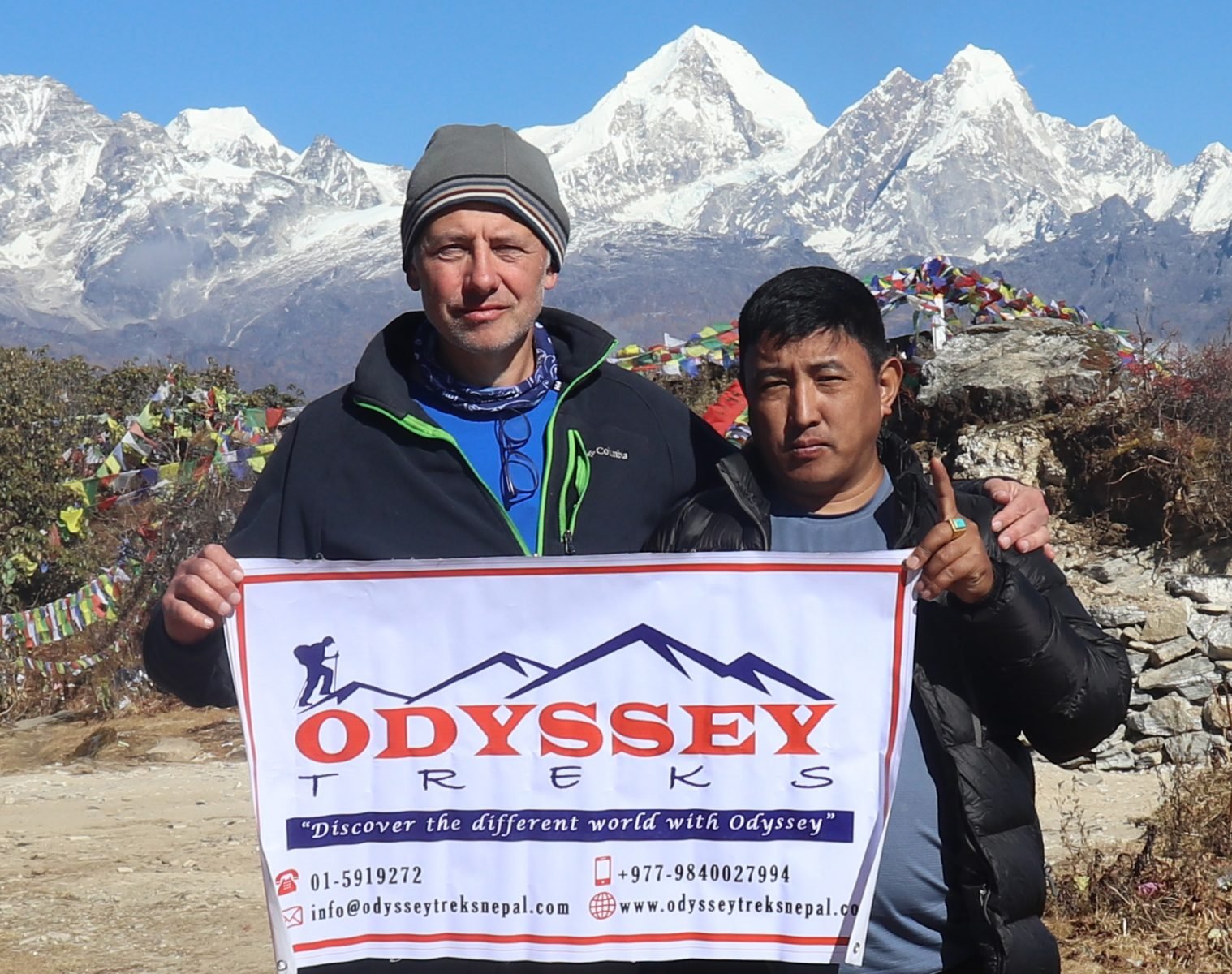 Dom Miller
2022-12-10
Nepal
*****(5 star)
Have just returned from my fourth trip to Nepal and as always Odyssey Treks organized everything superbly. We visited Makalu relatively late in the season and were rewarded with empty trails and amazing weather. Karma was as entertaining, friendly, and informative as ever along with Ang Dawa Sherpa who together made the three weeks perfect.
They also organized a few days to Helambu at short notice as I had some time spare, all done easily and professionally. Thanks for the company both and I will be back again. I cannot recommend Odyssey highly enough as a genuinely friendly, locally based company that provides not only unforgettable experiences but also great service at a very reasonable cost.
Thanks.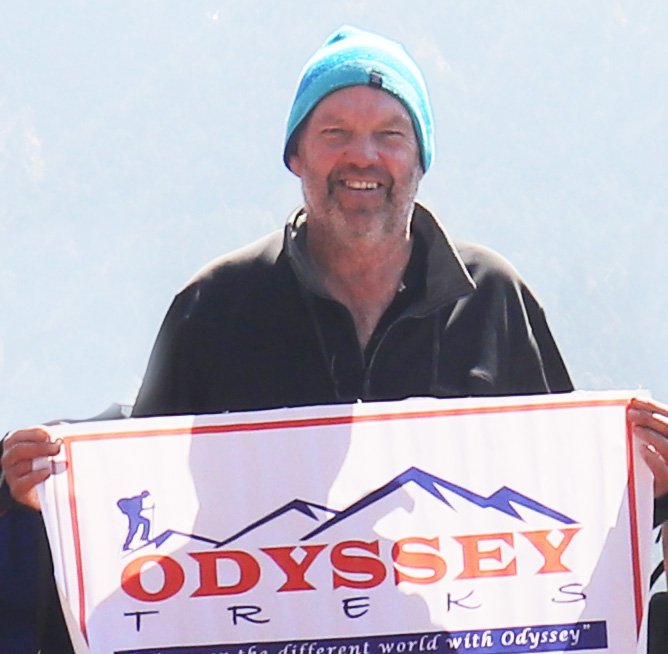 Alex Matthew
Tsum Valley Trek
I have just returned from the trip of a lifetime. Always wanted to visit and see the Himalayas and to have completed the trip with the most excellent hosts really made the trip come alive. Odyssey took care of everything and ensured that we experienced real Nepalese hospitality. We climbed up to 3700 meters, saw Ganesh Himal, experienced true excitement on the trek, ate superbly produced fresh food along the route..and above all met some amazing people. Thanks to Karma, Rinji, and our fantastic porters…without you guys it wouldn't have happened!! All the best. Alex
---
Trip Highlights

Trip Durations 8 Days
Trip Destination Bhutan
Group Size 1-12
Accomodation Hotel
Trip Style Bhutan Tour
Trip Grade Easy
Best Season March-May, Sep-Nov
Trip Start Paro
Trip End Paro