Trip Overview
Introduction to  Makalu Base Camp Trek
Makalu Base Camp Trek is also known as Makalu-Barun Valley Trek. And the valley is located at the base of Makalu in eastern Nepal. Mount Makalu is the fifth highest mountain in the world with a height of 8485 meters. It is located in the Mahalangur Himalayas on the border between Nepal and Tibet.  The valley is within the Makalu Barun National Park. Makalu Barun National Park was established in 1992 and covers an area of 1,500 square kilometers.
Makalu Base Camp Trek is rich in natural beauty, including beautiful mountains, pristine forests, a variety of plants, animal life, warm-hearted local people, and traditional rituals. Rai, Sherpa, and Singsawa (Bhotia) farmers live in the lower part of the valley. The people living in the Makalu Barun area are economically poor and isolated. Although they are rich in cultural heritage and have well preserved it.
You may like to visit: Nagarjun Hiking, Distance, Cost, Package, Map, Itinerary
The wonderful view of the beautiful mountains, rhododendron forests, beautiful rocks, glaciers, and amazing waterfalls that you encounter along the way makes your trek more exciting and surprising. Makalu Barun National Park has conserved 3000 species of flowering plants, 440 species of birds, and 75 species of mammals. There are animals like snow leopard, musk deer, wild boar, red panda, wild yak, and Himalayan Thar which you can see during your trip.
View of Beautiful Mountains
The area offers spectacular views of Makalu and other peaks such as Mount Everest, Mount Lhotse, and Mount Baruntse. The beautiful view of Arun Valley will probably be the most beautiful thing during your trip. Many Tourists want to do this trek but, the Makalu region attracts fewer passengers due to the inconvenience of its access and the beaten trekking trail. The trail to Makalu Base Camp is not flat. You are either going up or down which makes the trek difficult or tiring.
High pass snowfall is less likely in October-November and March-April. So most trekkers and mountaineers visit the Makalu Barun area during this time. Makalu Base Camp Trek is a remote and isolated incredible trekking in Nepal where tourists come to gather unforgettable experiences for a lifetime. It is a long, varied, and hard trek that is suitable for those who are nature enthusiasts and prefer to go to a quiet place rather than a crowded one.
You may visit: Best of Nepal Tour in just 10 days, Package, Itinerary, Cost
Why not list the price?
Each client's needs may be different. The price of the trip varies according to the size of your group and the service you want. The cost of the trip is calculated according to the type of service and accommodation chosen by our customers.
Each trip is customized to fit the client's needs and group size, so the price of each organized trip is different. Please let us know the service you want and the size of the group. We create trips to suit your taste and travel budget per your requirements. Hope you find our price calculation reasonable according to your needs and preferences.
Google Review
Guest Review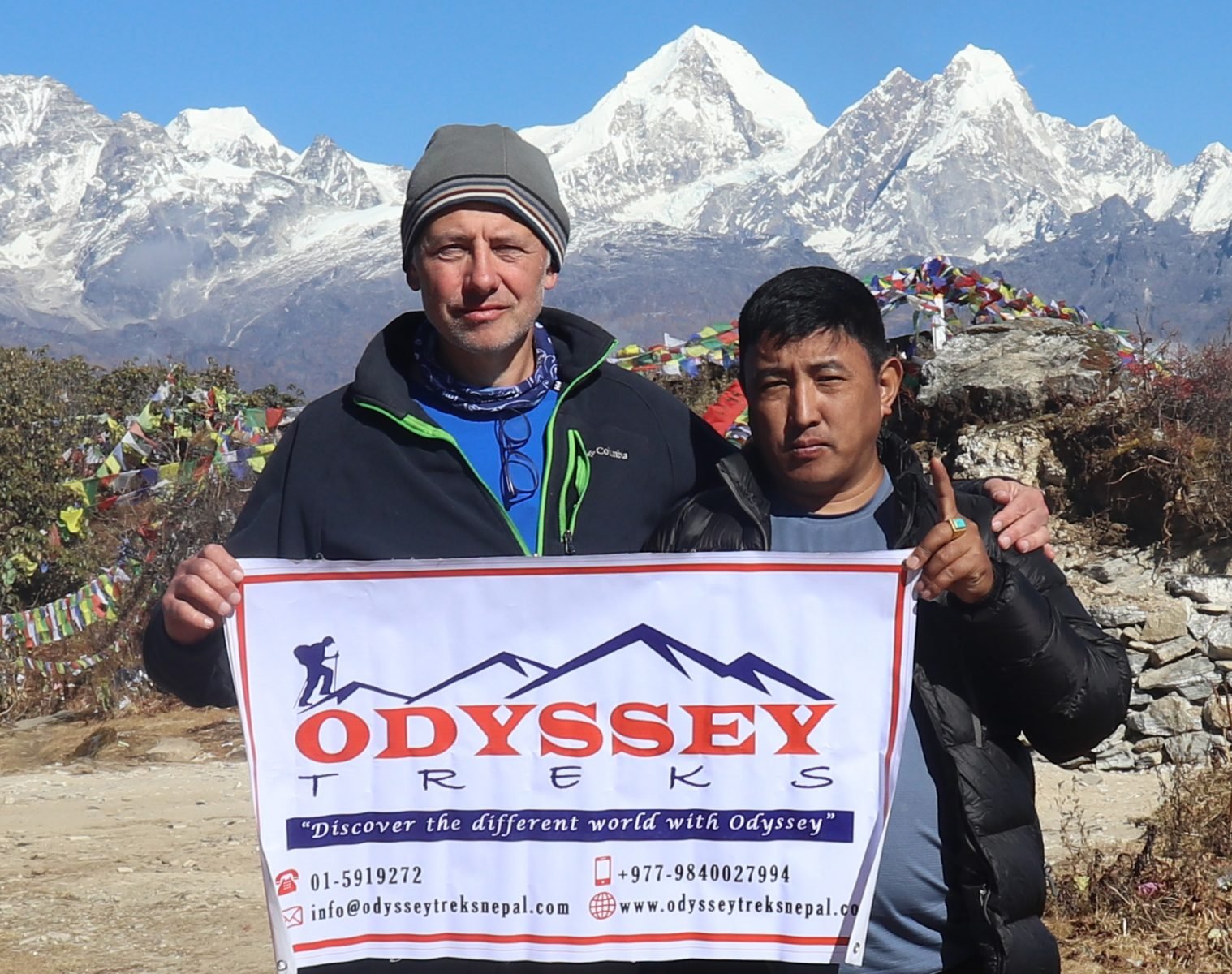 Dom Miller
2022-12-10
Nepal
*****(5 star)
Have just returned from my fourth trip to Nepal and as always Odyssey Treks organized everything superbly. We visited Makalu relatively late in the season and were rewarded with empty trails and amazing weather. Karma was as entertaining, friendly, and informative as ever along with Ang Dawa Sherpa who together made the three weeks perfect.
They also organized a few days to Helambu at short notice as I had some time spare, all done easily and professionally. Thanks for the company both and I will be back again. I cannot recommend Odyssey highly enough as a genuinely friendly, locally based company that provides not only unforgettable experiences but also great service at a very reasonable cost.
Thanks.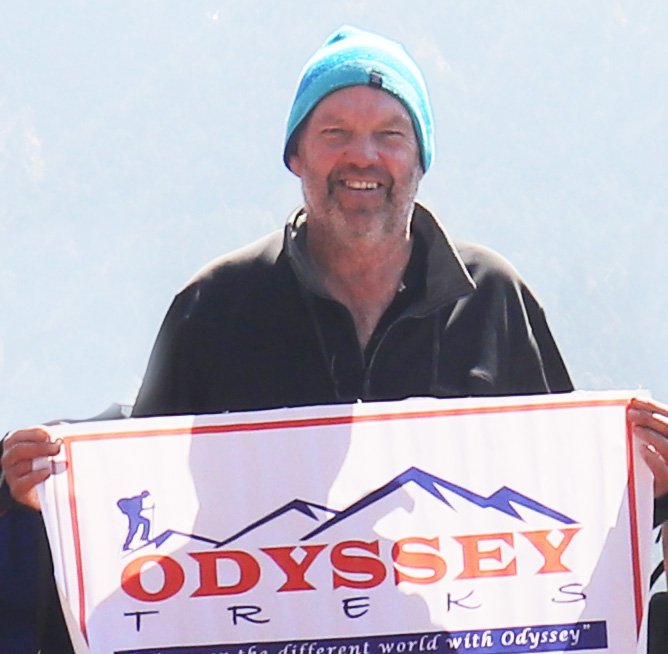 Alex Matthew
Tsum Valley Trek
I have just returned from the trip of a lifetime. Always wanted to visit and see the Himalayas and to have completed the trip with the most excellent hosts really made the trip come alive. Odyssey took care of everything and ensured that we experienced real Nepalese hospitality. We climbed up to 3700 meters, saw Ganesh Himal, experienced true excitement on the trek, ate superbly produced fresh food along the route..and above all met some amazing people. Thanks to Karma, Rinji, and our fantastic porters…without you guys it wouldn't have happened!! All the best. Alex
---
Trip Highlights

Trip Durations 16 Days
Trip Destination Nepal
Group Size 2-20
Accomodation Tea House/Camping
Trip Grade Moderate / Strenuous
Best Season Sept-Dec, March-May
Max Altitude 5,000m
Trip Start Kathmandu - Tumlingtar
Trip End Tumlingtar - Kathmandu