Trip Overview
Introduction to Chitwan Jungle Safari Tour
On Chitwan Jungle Safari Tour you can do many activities like jungle safari, elephant ride, nature walk, canoe ride, jeep drive, bird watching, village tour, etc. Chitwan National Park is located in the Southern Terai region of central Nepal. Covering an area of 932 sq km, the park is the home of various species of animals. It is a real wildlife sanctuary that conserves rare species of birds and animals. The park offers a wide variety of not only mammals and birds but also reptiles and water animals.
The word "Chitwan" is a combination of two Nepali words, Chit and Wan. Chit means heart and Wan means forest, which means that it symbolizes the heart of the forest. This park pays special attention to the conservation of endangered species of animals like the one-horned rhino, Bengal tiger, etc.
Visit Also: 8 Most Popular Adventure Activities in Nepal, Full Package 
The park was established in 1973 and was listed as a UNESCO World Heritage Site in 1984. Nepal has 12 national parks, 1 wildlife reserve, and 1 hunting reserve, of which Chitwan National Park is the best and most popular for jungle safaris. For wildlife and green forest lovers, the Chitwan jungle safari tour is the best trip. Take a trip on canoe rides along Rapti River on the western side of the park where you will have a great experience viewing Gharial. You can also enjoy the sunset view from the banks of the Rapti River.
You may Visit: Nepal Pilgrimage Tour in just 10 Days, Itinerary, Kathmandu, Cost
Explore Jungle and Wildlife
Walking in nature is another way to explore the jungle. A well-trained and experienced guide will take you to the main places to see the wildlife and explain in detail about the wildlife and the jungle. More than 450 species of birds are found in this forest and you can also enjoy watching the birds while walking.
While on a jungle safari you can encounter animals such as one-horned rhino, Bengal tiger, elephant, monkey, deer, wild boar, wild cat, sloth bear, python, crocodile, and many more. It can also be a good opportunity for bird watchers as there are more than 500 species of birds.
Visiting nearby Tharu villages and exploring their unique culture, traditions, and way of life can be another different experience. An authentic Tharu cultural dance, Nepali food, and hospitality will add even more excitement. Tharu stick dance is a traditional cultural program performed by the indigenous Tharu people of the region.
You can combine jungle safaris with other tours and trekking programs or just do jungle safaris. You can also include rafting on the way to Chitwan which makes your adventure trip even more exciting.
It takes 20 minutes by flight from Kathmandu and 5 hours by road to reach the park. There are many resorts to stay in and the resorts offer individual cottages with private baths or luxury tent camps of your choice. Participate in a relaxing Chitwan wildlife safari trip and make your vacation in the jungles of Nepal unforgettable for a lifetime.
Check out our itinerary and just email. Even if our itinerary is not suitable for you, we will create it based on your needs.
You may like to Visit: Nepal Adventure Tour in 14 days, Tour, Package, Cost, Itinerary
Trip Highlights
Chitwan Jungle Safari Tour in 4 days, Itinerary, Cost, Package
Why not list the price?
Each client's needs may be different. The price of the trip varies according to the size of your group and the service you want. The cost of the trip is calculated according to the type of service and accommodation chosen by our customers.
Each trip is customized to fit the client's needs and group size, so the price of each organized trip is different. Please let us know the service you want and the size of the group. We create trips to suit your taste and travel budget per your requirements. Hope you find our price calculation reasonable according to your needs and preferences.
Google Review
Guest Review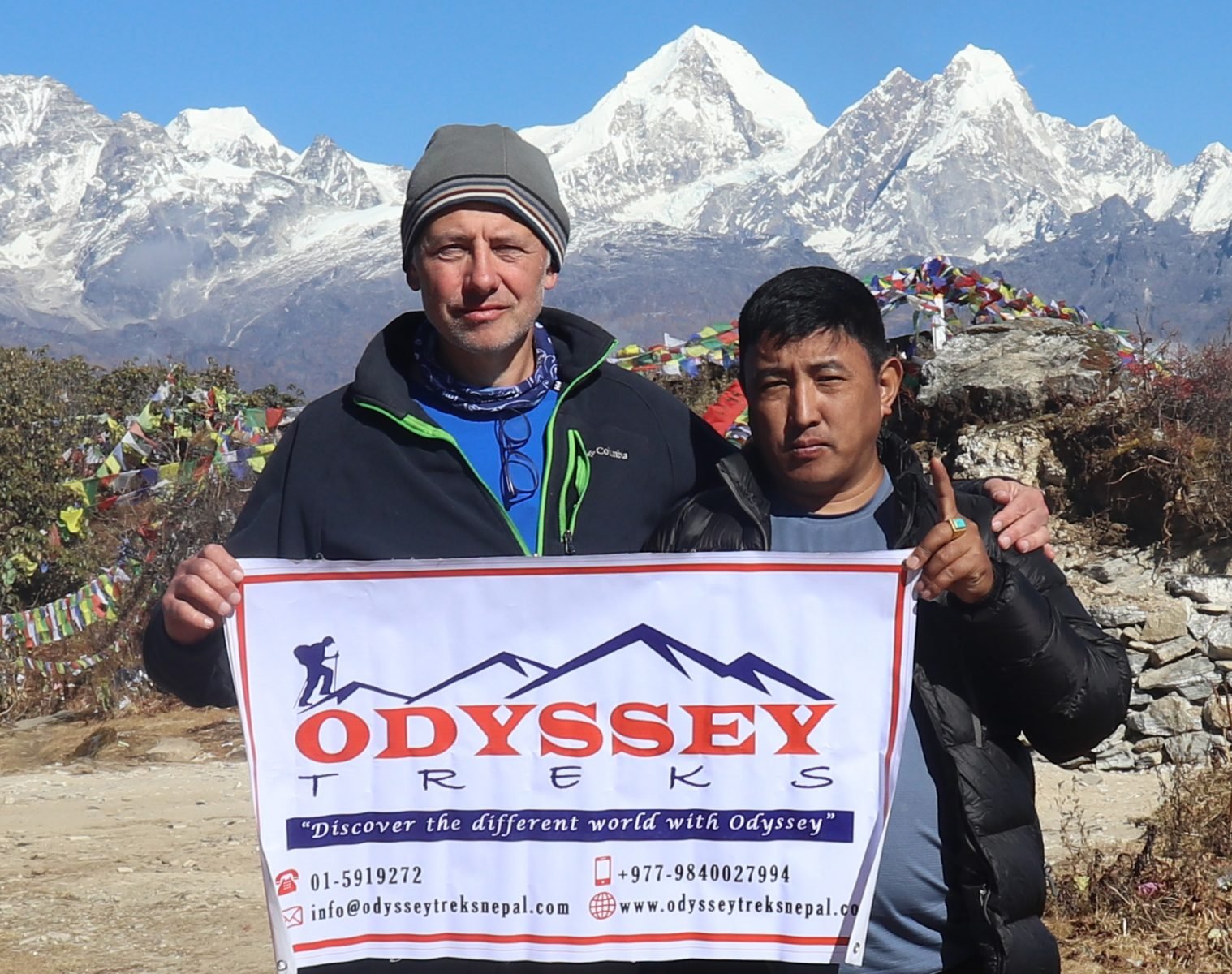 Dom Miller
2022-12-10
Nepal
*****(5 star)
Have just returned from my fourth trip to Nepal and as always Odyssey Treks organized everything superbly. We visited Makalu relatively late in the season and were rewarded with empty trails and amazing weather. Karma was as entertaining, friendly, and informative as ever along with Ang Dawa Sherpa who together made the three weeks perfect.
They also organized a few days to Helambu at short notice as I had some time spare, all done easily and professionally. Thanks for the company both and I will be back again. I cannot recommend Odyssey highly enough as a genuinely friendly, locally based company that provides not only unforgettable experiences but also great service at a very reasonable cost.
Thanks.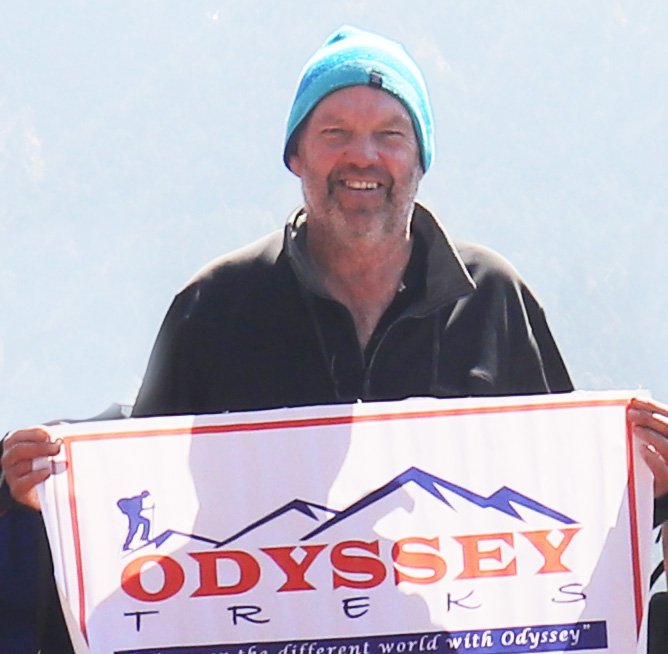 Alex Matthew
Tsum Valley Trek
I have just returned from the trip of a lifetime. Always wanted to visit and see the Himalayas and to have completed the trip with the most excellent hosts really made the trip come alive. Odyssey took care of everything and ensured that we experienced real Nepalese hospitality. We climbed up to 3700 meters, saw Ganesh Himal, experienced true excitement on the trek, ate superbly produced fresh food along the route..and above all met some amazing people. Thanks to Karma, Rinji, and our fantastic porters…without you guys it wouldn't have happened!! All the best. Alex
---
Trip Highlights

Trip Durations 04 Days
Trip Destination Nepal
Group Size 1-20
Accomodation Resort
Trip Style Jungle Safari in Nepal
Trip Grade Easy
Best Season Sept-Dec, March-May
Max Altitude 415m
Trip Start Kathmandu
Trip End Kathmandu