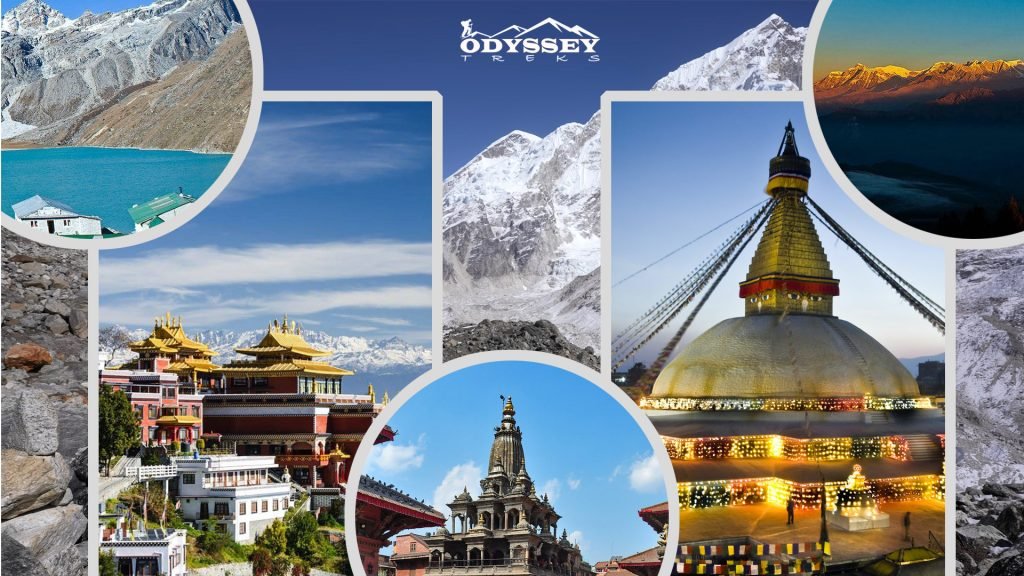 Top 10 Reasons Why a Trip to Nepal Should Be on Your Bucket List
Are you preparing a travel bucket list for the next adventure and magical destination? If yes, you need to think about Nepal. Nepal Travel is one of the most popular tourist destinations in Asia. The number of tourists visiting this country is increasing day by day. Nepal is an excellent travel destination for many reasons. Below are the top 10 reasons why a trip to Nepal should be on your bucket list.
1. Home to Mount Everest
Nepal is known as the country of Everest. The highest peak in the world is the main attraction for all tourists. The magnificent view of Mount Everest (8,848m) attracts travelers from all over the world. Every traveler's dream is to see the world's highest peak up close, and a Nepal tour makes this dream come true.
We know that trekking is the most popular tourist activity in Nepal and the first choice of many trekkers is Everest base camp trekking. Everest Base Camp Trekking is one of the top three trekking destinations in the world with spectacular mountain scenery. So, trekking lovers prefer trekking to Everest base camp on their vacation.
2. Paradise For Trekkers
Nepal is a paradise for trekking lovers If you want to do high mountain trekking, there is no better destination than Nepal. The country has many best trekking trails in the world that offer spectacular Himalayan scenery. Trekking is also a great way to experience the country's natural beauty and cultural heritage.
There are many trekking regions in Nepal, and among them, the Everest region, Annapurna region, Langtang region, Manaslu region, and Mustang region are the most famous. You can find easy, moderate, and challenging trekking trails in any of the areas.
There are two types of trekking based on food and accommodation – Teahouse trekking and camping trekking. Teahouse treks are popular because they are easy to operate, and the operating cost is also low. But there is a compulsion to camp on the trails where there are no teahouses. Camping trekking is difficult and expensive as compared to teahouse trekking.
Visit also: 10 world heritage sites of Nepal listed in the UNESCO
3. Adventure Hub
Do you want great adventure experiences? If yes, you can choose the Himalayan country Nepal. Nepal is an excellent destination for adventure lovers. Although Nepal is a small country, it offers many adventure activities. Well, everyone knows that this country is famous for trekking and apart from this, there are many other popular adventure activities to do.
If you are fit and can walk daily for 5-6 hours in the high mountains, you can opt for high-altitude trekking. To make trekking more exciting, you can do camping treks in remote areas. Freefall lovers can opt for bungee jumping. White water rafting is Nepal's most popular water sport and is a great way to quench your thirst for adventure. Apart from these, you can also do paragliding, canyoning, zip flyer, mountain biking, skydiving, and ultralight flying.
4. The Magnificent Mountains
Nepal is a country of mountains The country has plains in the south and mountains in the north. Out of the 14 peaks above 8000 meters in the world, eight are in Nepal. You cannot find such magnificent mountain views anywhere in the world. These magnificent mountains attract trekking and climbing enthusiasts from all over the world. The superiority of the snow-capped high mountains amazes people.
You can see the magnificent Himalayan range in the Everest region, Annapurna region, Langtang region, and Manaslu region. Hence these areas are famous for trekking and mountain climbing.
5. UNESCO World Heritage Sites
Nepal is home to cultural and natural UNESCO World Heritage Sites. Nepal has 10 UNESCO World Heritage Sites, of which Kathmandu Valley alone has 7 UNESCO-listed sites. The world heritage sites in Valley are – Pashupatinath Temple, Boudhanath Stupa, Swayambhunath Stupa, Changunarayan Temple, Kathmandu Durbar Square, Bhaktapur Durbar Square, and Patan Durbar Square.
Pashupatinath Temple is the largest and holiest temple for Hindus in Nepal. Changunarayan Temple is considered to be the oldest temple in Nepal. Boudhanath Stupa and Swayambhunath Stupa are sacred places for Buddhists. Among the UNESCO World Heritage Sites, the Durbar Squares in Kathmandu Valley are the most attractive. The Durbar Squares were built during the time of the Malla kings and are a fine example of ancient Newari architecture.
The heritage sites within the Kathmandu Valley are very famous, so most tourists include them during their visit to Nepal. The three heritage sites outside the Kathmandu Valley are Lumbini, Chitwan National Park, and Sagarmatha National Park.
6. Extraordinary wildlife Jungle Safari
Nepal is an excellent destination for wildlife jungle safari. Wildlife jungle safari is a popular adventure activity and is suitable for people of all age groups. A jungle safari is an easy and great way to explore the jungle and wildlife. Wildlife safaris take nature lovers deep into the forest and offer a chance to see some of the rarest and most endangered animals and birds. Elephant rides and jeep safaris are great ways to explore the jungle and wildlife.
Nepal is home to mammals such as one-horned rhinoceros, elephants, tigers, snow leopards, Himalayan black bears, red pandas, sambar, chital, sloth bear, crocodile, turtle, pythons, cobras, etc. The forests are famous not only for wildlife but also for nature walks and bird watching. Chitwan National Park, Koshi Tappu Wildlife Sanctuary, and Bardia National Park are most famous for wildlife jungle safaris.
You May Like: 8 Most Popular Adventure Activities in Nepal, Package, Difficulty
7. Birthplace of the Lord Buddha
Nepal is a holy place where Lord Buddha was born. Lord Buddha was born in Lumbini, Nepal in 623 BC. Lumbini is a major religious site for Buddhists. This place has special importance in Buddhism and Hinduism. Lumbini is also one of the 10 World Heritage Sites of Nepal.
Here you can visit beautiful gardens and attractive and artistic monasteries built by different countries. Mayadevi Temple, the main birthplace of Lord Buddha, is the main attraction of this place. You can also enjoy meditation in a peaceful environment
8. Diverse cultures, festivals, traditions, and religions
Nestled in the backdrop of the Himalayas, Nepal is home to centuries-old culture, customs, and traditions. This country is known for its rich Himalayan beauty, natural resources, distinct culture, and colorful, vibrant festivals. Although the country is small, it is inhabited by people of different cultures and castes with different traditions and festivals. Most festivals have religious meanings, and some are based on important events from ancient mythology.
9. Kathmandu Valley
Kathmandu is another attraction of the Nepal tour. It is a valley that is also the capital of Nepal. Surrounded by green hills, Kathmandu Valley is an ancient city of Nepal with rich history and vibrant culture. You can find many centuries-old temples with historical significance, so this city is also called the city of temples. The Nepali artwork seen in the world heritage sites of the valley is an excellent example of ancient architecture. The capital is also known as the living cultural museum of the world.
You May Like: 10 Best Things Every Traveler Should Do in Nepal
10. Stunning Lakes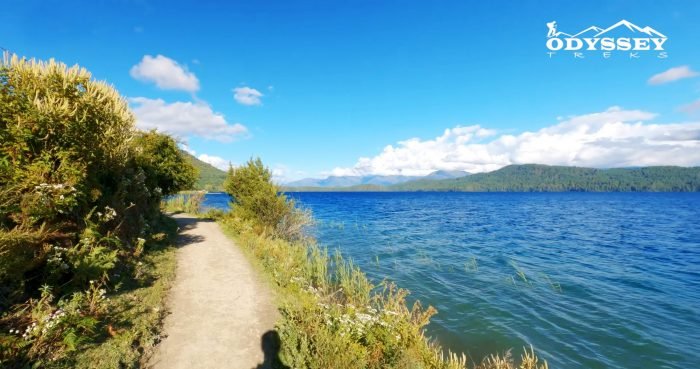 There are many beautiful lakes in Nepal. The beautiful and breathtaking lakes are an attractive attraction for tourists. Hence, thousands of tourists visit these beautiful and stunning lakes every year. Most of the lakes are located in the lap of snow-capped mountains at high altitudes. A beautiful reflection of the majestic Himalayas can be seen in the waters of the high-altitude lake. High mountains and glaciers are the sources of lakes. The high-altitude lakes have a religious significance that attracts pilgrims from all over the world.
Nepal should be on your bucket list for the 10 main reasons mentioned above. Apart from these 10 reasons, there are many other reasons why Nepal should be on your bucket list. If you have Nepal on your bucket list, choose Odyssey Treks to make your trip to the Himalayan land memorable. For any inquiries regarding Nepal tours and trekking, please contact us at [email protected] or WhatsApp at +9779840027994.
Visit Also: Best 5 Mountain Bike Tour in Nepal, Route, Package, Price